Last Tuesday marked the golden wedding anniversary of childhood sweethearts, Rose and Charlie, who, after 50 years of marriage, are still head over heels in love with one another!
Perhaps unsurprisingly, after having been together for so long, the couple's fairy tale romance has been a huge source of inspiration for the rest of their family. And so, to help the pair celebrate the momentous achievement of finding lasting love, everyone had decided to chip in to organise a surprise party on Rose and Charlie's behalf.
While some handled the venue and others chose decorations, their granddaughter, Rachel, had been placed in charge of finding a caterer, and after doing quite a bit of research online, she discovered Hog Roast Canewdon. Right away, she knew we were up to the task of handling the occasion, which was to be attended by around 250 people in total.
With lots to plan, our catering manager, Adam, wasted no time. After asking as many questions as possible about the theme, budget and diet requirements of the guests, he was able to recommend our Hog Roast Dining menu, which is extremely popular and includes the choice of two main course options, a veggie and/or vegan alternative and plenty of sides. With it being such a special day, too, he offered to include our homemade profiteroles and individual servings of cheesecake for dessert. Rachel was so pleased with Adam's suggestions and thought it sounded perfect for the occasion.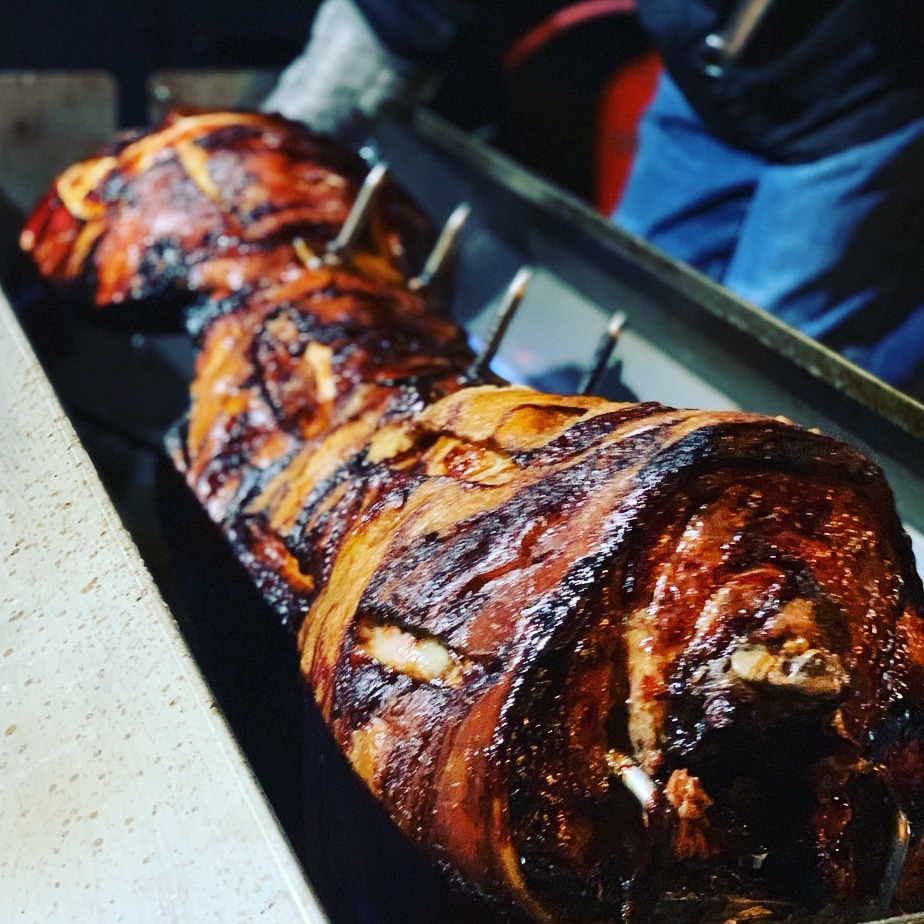 On the day of the party, Hog Roast Canewdon was, as usual, the first to arrive at the venue, where our team promptly set up the cooking equipment and serving tables at the very back of the function hall so that it wouldn't get in the way of the celebrations. Then, they began cooking the spread, which resulted in a drool-inducing feast of whole-roasted free-range pork, 100% beef burgers, and BBQ pulled jackfruit rolls, served with salads, coleslaw and dauphinoise potatoes.
By the time the guests came pouring in, Hog Roast Canewdon was ready to present the delicious food, the first platefuls of which were served to Rose and Charlie, who both cried tears of joy over the efforts their family had gone to in order to make their landmark anniversary even more special.