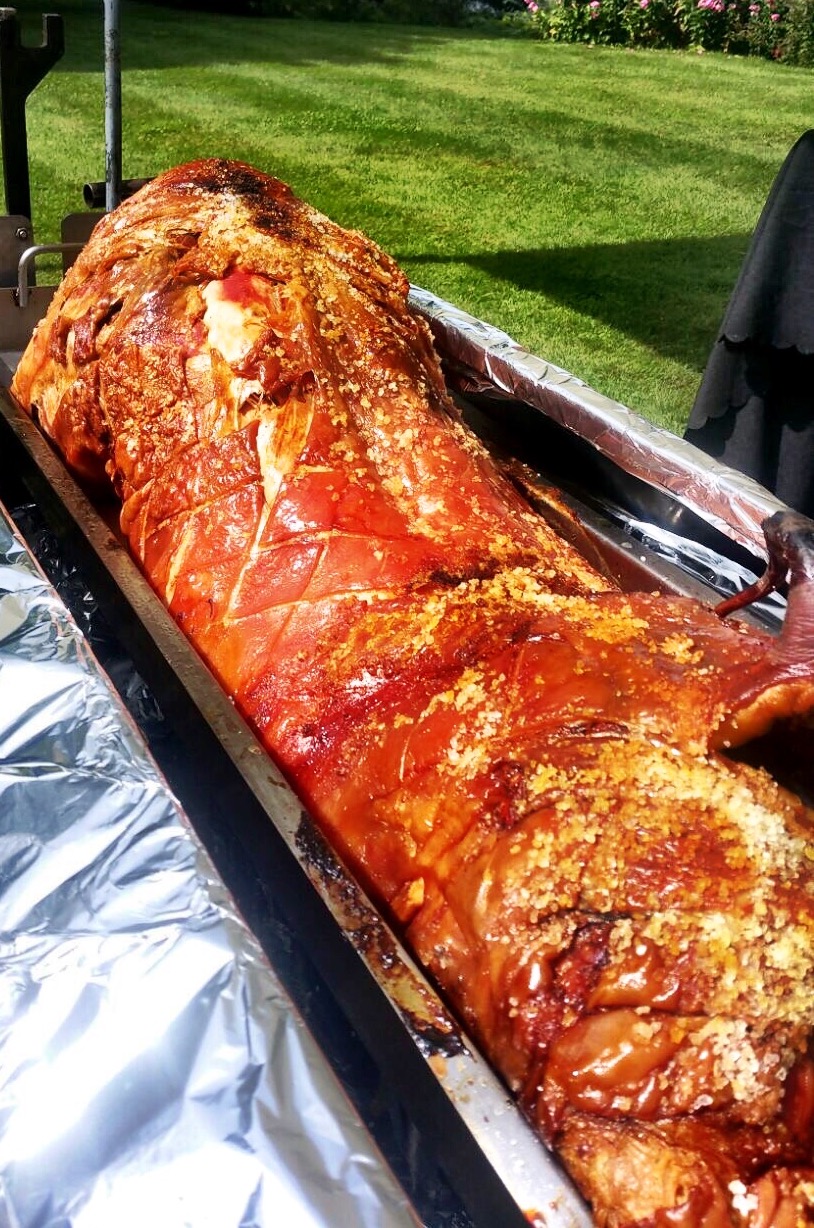 If you are in search of an inventive catering option for an event you are planning in the Witham area, then you have definitely come to the right place. Here at Hog Roast Witham, we are the number one local supplier of hog roasts and we have vast experience in providing superior mobile catering solutions for all manner of occasions.
Our ethically-reared pork is roasted slowly and patiently over the course of several hours to achieve maximum flavour and succulence and it is the ideal way of feeding a large amount of people with freshly made, high quality food for a very reasonable price.
You may think a hog roast is too rustic for more formal occasions, but you will change your mind when you have perused our extensive menus, which include everything from traditional hog roast sandwiches served with all the trimmings, to large buffets and refined 3 course meals. Our more formal sit down meal options are great for special occasions and are always hugely popular for wedding receptions and corporate entertaining.
A Mouth Watering Selection Of Menus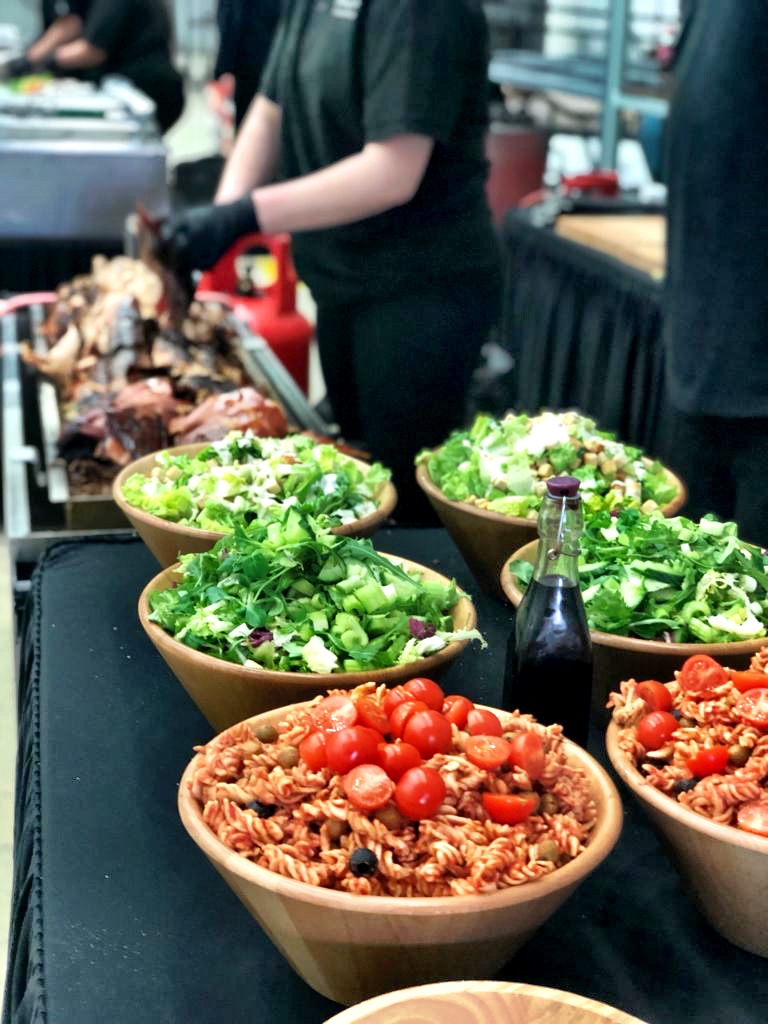 Hog Roast Witham's menus offer a wide selection of flavours and are bound to have something to offer everyone. In addition to our crowd-pleasing pork, we also offer a range of different slow-roasted meats, and tasty vegetarian and vegan dishes. We have the flexibility to adjust any of our menu items to cater for specific dietary requirements and we always go the extra mile to ensure no one misses out on having a fabulous meal.
If you are planning an extra special occasion, we can even arrange a canape welcome reception courtesy of our own front of house team and get the party off to a great start with our tempting trays of handcrafted nibbles that have a varied range of flavour combinations. If you opt for a sit-down meal, we can also bring along our professional waiting team who will provide exemplary table service from start to finish.
No matter which of our tempting menus you choose, every dish will be made for scratch at your venue using carefully selected locally sourced ingredients. If you value high quality in every aspect of the food and service you will receive, and you love the sound of our versatile menus, Hog Roast Witham are the perfect catering choice for any event in the Witham area.