Spitting Pig South Essex would like to welcome you to the home of delicious hog roast catering. Whether you're planning to treat a few well chosen guests to an exquisite hog roast dining extravaganza, or whether you're looking to put together a show-stopping tour de force in large-scale event catering, we can help. Our expert teams of chefs and waiting staff have the combined years of dedicated service and professional expertise you need. From our range of tempting light bites to our huge choice of delicious buffet platters, we provide the convenience of all-inclusive hog roast catering at superb value for money.
Personalised Hog Roast Catering Services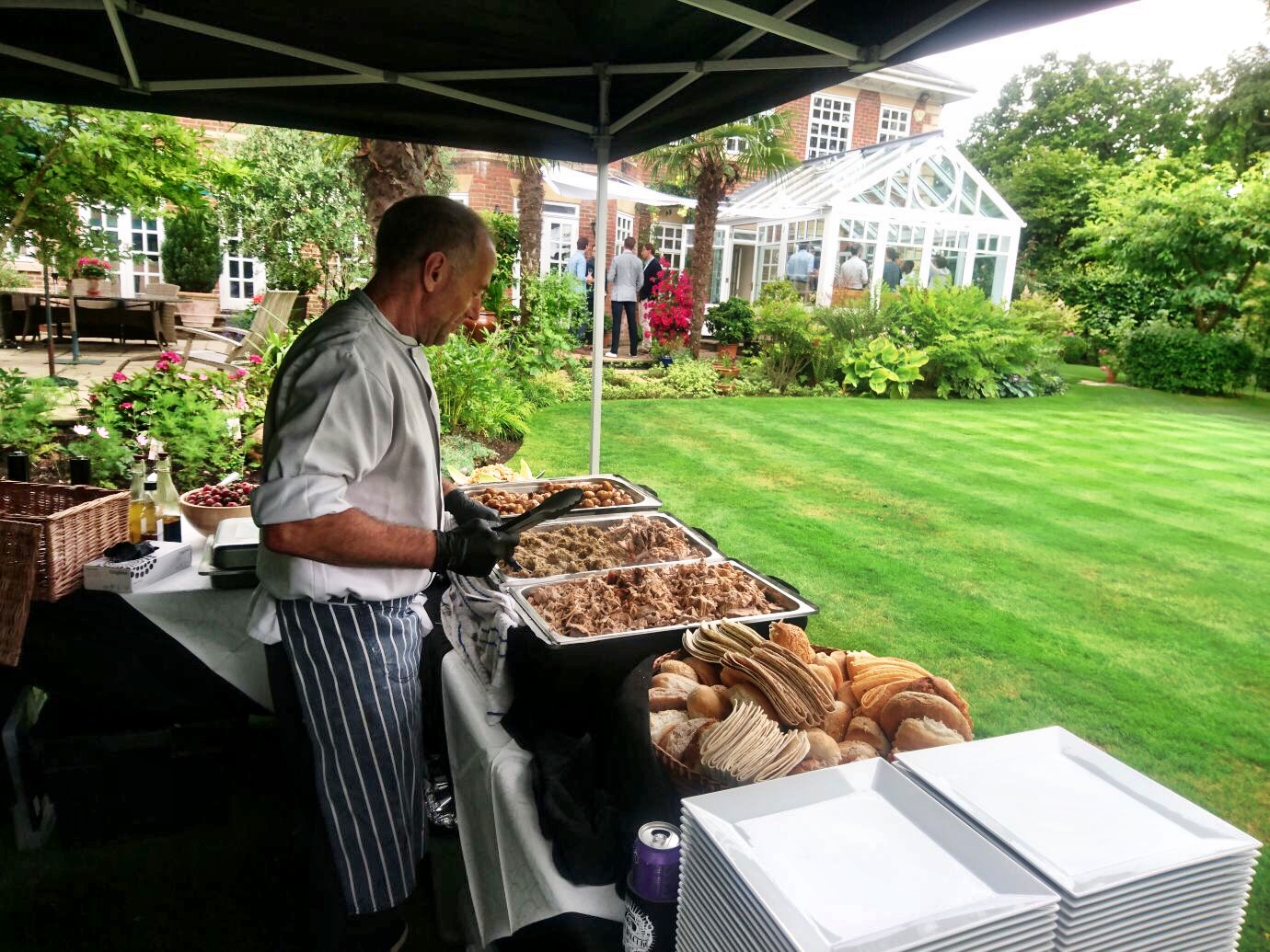 Hog roast catering is more popular than ever. That's because the authentic flavours and unmistakable aromas of hog roast catering create a memorable and uplifting impression – the perfect mealtime accompaniment to any event or special occasion. We know that when you think of hiring a catering team, it's because you've got a very specific idea about how you want your day to look and feel. We're here to listen to you and to help you to plan the ideal hog roast catering experience that's sure to wow your guests – and that means offering a tailored service.
Our all-inclusive hog roast catering service options:
Reception Staff – We understand that presentation is key to enjoying your day – that's why we provide a professional drinks reception to help you to welcome your guests and set the tone.
Tailored Menu Choices – We provide a huge range of menu options, including a choice of vegetarian and vegan menus. Mix and match to suit your tastes. Whatever your preferences, we can help.
Waiting Staff & Service Options – You provide the guests and a venue, we'll provide everything else. From plates, cutlery and gazebos, to a friendly and efficient table service, we've got you covered.
Spitting Pig South Essex – All Event Hog Roast Catering
Perhaps the most frequently asked question about our expert hog roast catering services is whether we provide catering for a specific type of event. From birthdays, garden parties, and indoor or outdoor social events, to weddings, festivals, and corporate get togethers, our enthusiastic team is here to help you to bring your group dining plans to life. That's why we offer a range of services to suit your needs and your budget.
Hog Roast Machine Hire from Spitting Pig South Essex
Think you've got the cheffing skills to host your own hog roast catering event? Like what you see and quite fancy taking over the tongs? No problem. Not only will we deliver one of our gleaming stainless steel hog roast machines to your home or party venue on your chosen date, complete with all ingredients, cutlery, serving tables and any other extras you need, but we'll also throw in a simple tutorial on how to use our state of the art hog roast equipment.
Don't forget, we provide much more than hog meat – take advantage of our 'spit roast' and 'BBQ grill' accessories to further boost your menu options and personalise your special day. All of our hog roast equipment is designed with ease of use in mind. We'll help you to get set up in no time.