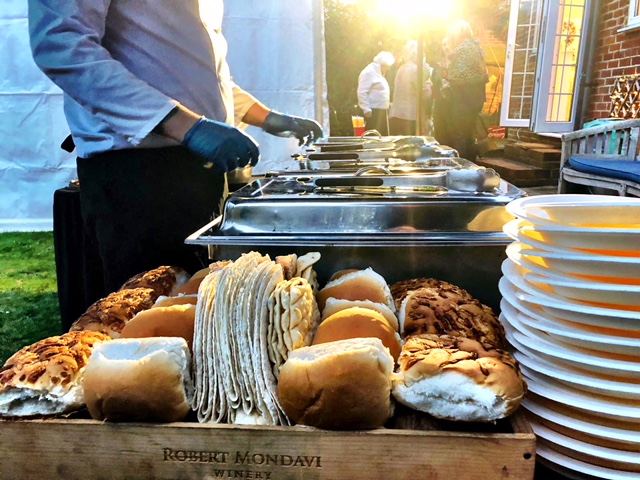 Whether you are in need of some great food to feed the spectators at one of  Billericay's local sporting events or you want an exciting contemporary menu for a special occasion, the Hog Roast  Billericay team have the experience and expertise to meet all of your catering needs. We are the leading hog roast company in the  Billericay area and our signature slow roasted pork sandwiches are the perfect catering option for any large-scale outdoor event. Our ethically-reared pork is always roasted slowly and delicately for several hours by our skilled chefs using our own state of the art roasting machines that are designed to be operate with maximum efficiency in any outdoor setting or indoor venue.
We also have a whole host of diverse menus that makes our food ideal for any occasion including birthdays, christenings, wedding receptions, seasonal celebrations and office parties. Every item on our varied menus is made from scratch on-site whilst the meat is cooking, and we only ever use the best locally sourced ingredients available.
Great Food For All Occasions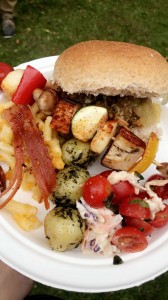 Hog Roast  Billericay's superior ingredients go into our wide range of buffet and 3 course meal options. All of our menus include a range of different slow roasted meats in addition to our fabulous pork, including whole roasted free range chicken, sirloin of beef, spring lamb and tender turkey. We aren't just a great catering option for meat lovers either. It is very important to use that our food can be enjoyed by everyone, regardless of individual tastes or dietary needs and we are continually developing our menus to ensure we offer a tempting choice of vegetarian and vegan dishes, as well as vibrant salads and varied side dishes.
We can be completely flexible with how we present and serve your food, depending on the nature of your event and how formal you would like it to be. For a more relaxed gathering, one of our self-service buffets is ideal, whereas for more formal occasions we can provide a traditional sit down meal with full table service.
If you want great food for any occasion in  Billericay, you can count on the Hog Roast  Billericay to give you everything you need.