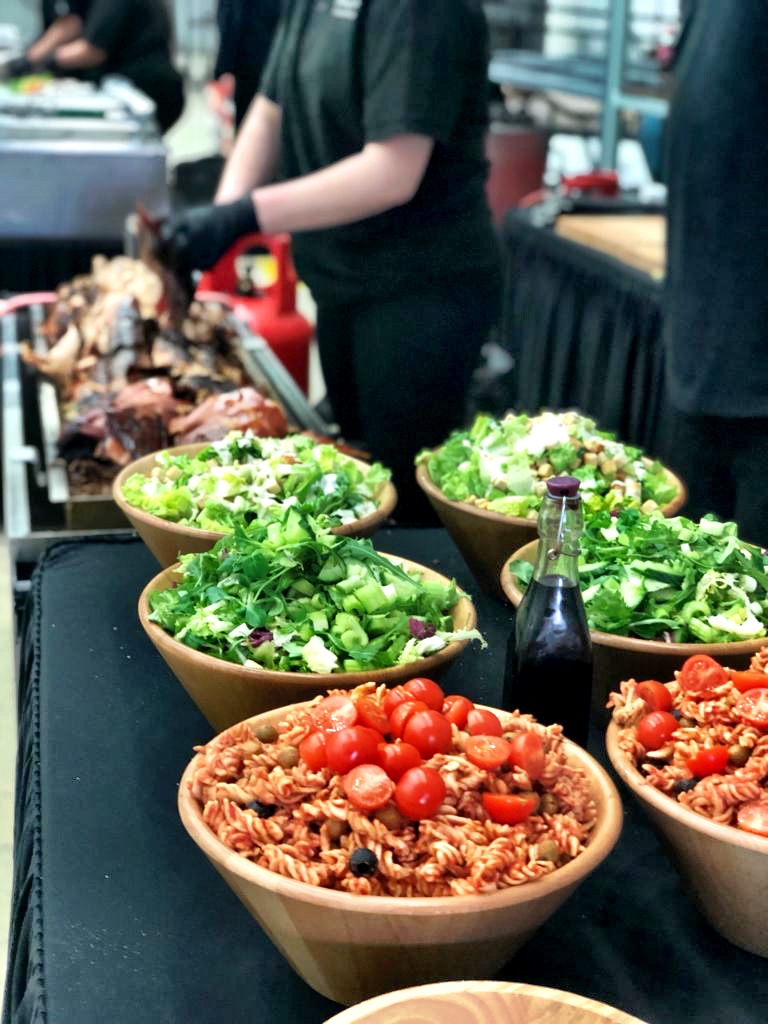 The once traditional home to the annual whitebait feast, we here at Hog Roast Dagenham have a new type of special feast instore for the Essex town of Dagenham. Made up of the finest roasted foods and special hog roasts you've ever laid eyes on, Hog Roast Dagenham has a premium level feast ready to dazzle at all of your events throughout town. With tradition and the new mixed together our catering service is one of a kind and has brought stylish dining and top end quality to many, all at an excellent affordable and flexible cost that works to you. Quite simply, with Hog Roast Dagenham no one misses out on great food and great times this year. So, get calling today for your weddings, corporate events, anniversaries, town festivals, social club evenings and so much more. It may well eb the best decision you make this year!
So, what's the story with the hog roast then? Made fresh on the day of your event, our hog roast sits atop our very own spit roaster to slow-cook in spectacular fashion throughout the day. With our chefs' exceptional prep and fine spicing our hog roast is simply a divine achievement of crisp texture, tender juiciness and excellent meaty flavour. You won't find this level of hog roasting expertise anywhere else as we distil the process down into one that is quite simply more versatile and more efficient than ever before.
Delicious Delights In Dagenham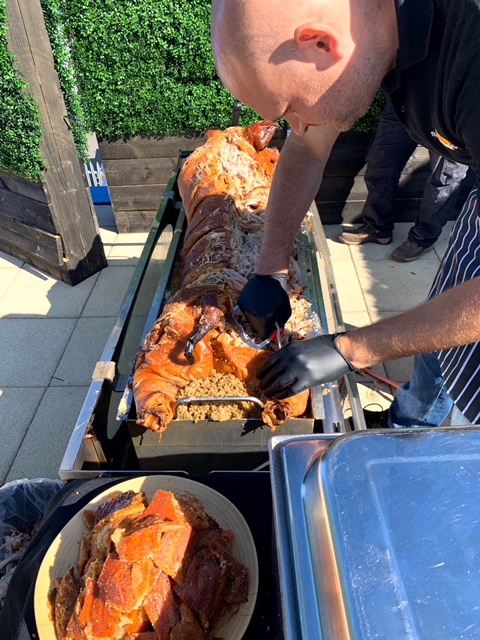 At Hog Roast Dagenham we serve your food your way. With both buffet and set-menu options available for a huge range of quality meat dishes, vegan foods vegetarian sides, and gluten-free substitutes there should be no one missing out on our fine flavour. Hog Roast Dagenham's expert team are happy to work personal to you to find a menu combination specific to your needs and budget. Our mission always is to ensure every one of our guests comes away feeling comfortable and happily fed, so do not hesitate to talk to our team today to see exactly how we can serve you.
Make this next event a special one. Make it a Hog Roast Dagenham one.