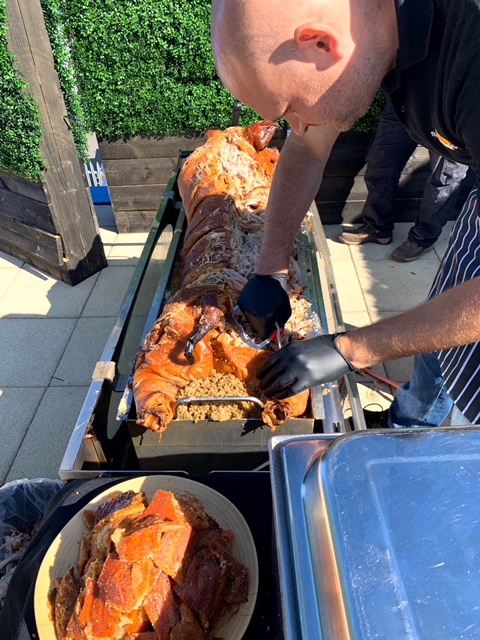 The Hog Roast Great Totham team have the knowledge, experience and commitment to provide ideal catering solutions for any event taking place in this pleasant Essex village. Our hog roasts are considered to be the best in South Essex for a reason. Our meat is always carefully chosen from the most ethical suppliers and given the care it deserves by our expert chefs during the cooking process.
Slow-roasting produces an unrivalled level of flavour and succulence that traditional ovens cannot achieve, and because our cooking equipment designed to be easily transported to any location, we can provide you with a superior dining experience in any setting.
Our pork is always going to be what we are best known for, but we also offer a wide range of different menu options to ensure we cater for all tastes, diets and budgets. This makes our food suitable for all manner of celebrations and is ideal for providing guests who have diverse tastes and requirements with food everyone will love, without anyone having to compromise or miss out.
Fantastic Food Suited To Any Event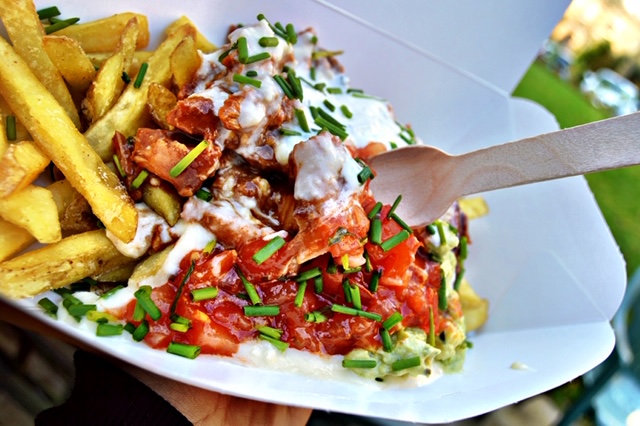 Hog Roast Great Totham's food is a great option for large informal gatherings and special occasions alike, including wedding receptions, christenings, birthdays, office parties and community events. We can be so wide-ranging because of our extensive menus, which offer something for everyone. If pork is not your number one choice, or you would like an alternative meat option, why not try our delicious sirloin of beef, tender organic chicken or succulent spring lamb?
You don't need to worry about pleasing your vegetarian guests either, as we have an impressive selection of meat-free dishes to choose from, as well as being able to make alterations to any of our dishes in order to cater for specific dietary requirements. Regardless of whether you would like one of our buffets or more formal 3 course meals, every element of it will be made from scratch at your venue on the day of your event using the best locally-sourced ingredients. We can also bring along our own friendly events staff to provide a warm welcome and full table service for sit-down meals.
If you want to treat your guests to the finest pork in the area, whilst also enjoying diverse menus that have something for everyone, Hog Roast Great Totham can give you everything you need for your big day.