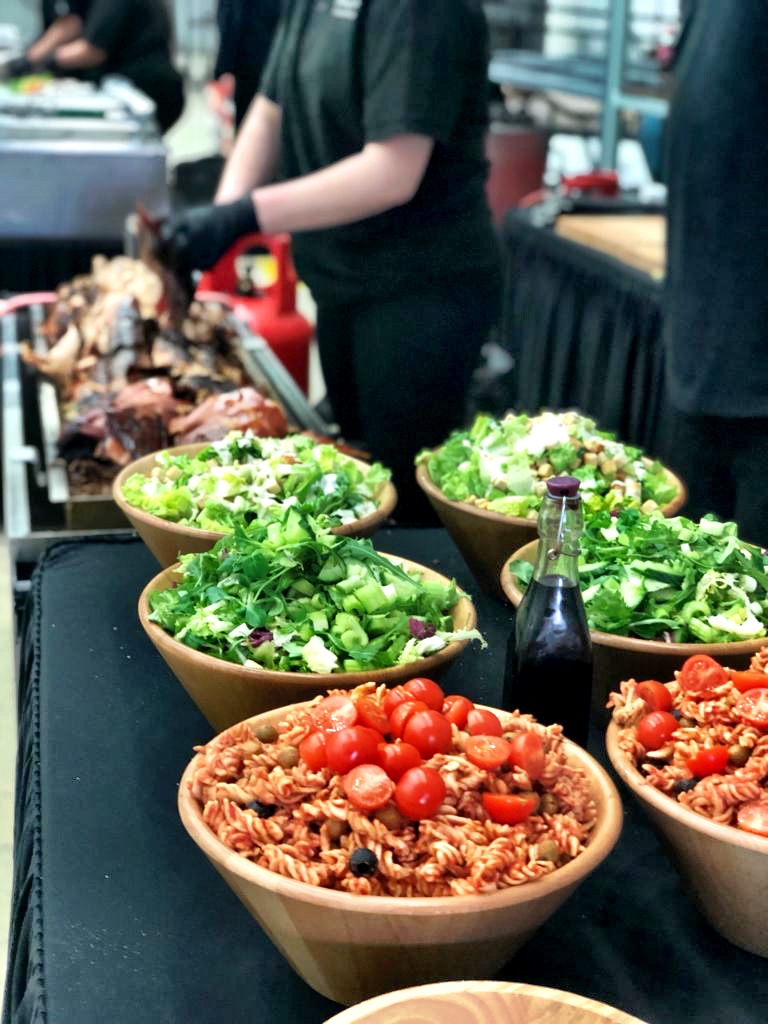 Romford may be a popular place to live for commuters who work in London, but if you need some great food for a special occasion, you certainly won't have to venture into the capital to find your ideal catering option. Here at Hog Roast Romford, we are the number one supplier of hog roasts in the Romford area and whilst this will always be what we are best known for, we are just as proud of the other catering options we offer. We have a wide range of contemporary 3 course meals and polished buffet menus on offer that are suitable for all manner of events, including wedding receptions, company events, local public events in Romford and private parties. We are experts in catering for large-scale outdoor events, but that doesn't mean we aren't an equally great option for smaller gatherings in more intimate indoor venues.
We have the versatility to cater in any type of venue for both large and small gatherings and regardless of the size if your guest list or the menu you have chosen, we will make everything from scratch at your venue on the day of your event using only the best locally sourced ingredients, ethically reared meat, free range dairy products and organic fruit and vegetables.
Ready To Cater Any Event In Romford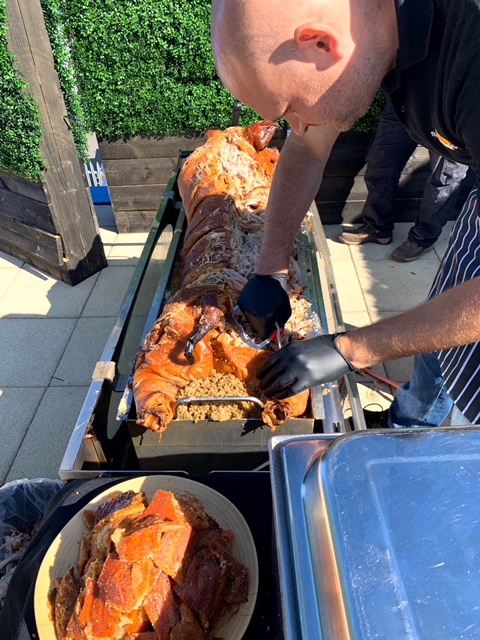 Hog Roast Romford's freshly prepared menus are designed to cover all bases when it comes to catering for diverse tastes and different dietary needs. We offer a wide choice of different meat options in addition to our superior pork, as well as whole roasted salmon, our own twist on barbecue classics and a wide range of vegetarian and vegan dishes. We want all of our diners to love our food and enjoy a great meal together, so if any of your guests have particular dietary needs, we will always go the extra mile to accommodate them.
If you like the sound of our modern menus, high quality ingredients and ability to provide superior food in any location, the Hog Roast Romford team are the ideal catering option for any event that you are planning in Romford.