Providing catering for your staff is a great way to motivate your team and thank them for their hard work. Staff catering comes in many different forms and depends entirely on the style of event you choose to host. You may decide to provide a sit-down meal for your staff or simply provide a tasty buffet lunch. Here is just one kind of catering menu that our Hog Roast Chalkwell team can provide…
This October, Hog Roast Chalkwell were contacted by a local school to provide catering for a staff meal. The meal was organised to thank the teachers for their hard work during the return to school and to discuss plans for the festive period. Our catering manager was asked to provide a delicious meal for the event that included a dish for everyone to enjoy and plenty to go around! The menu also needed to be served formally to the staff, creating a luxurious atmosphere for the evening. After discussing our menu options, it was decided that the Southern Slow Roast menu would be ideal for the occasion.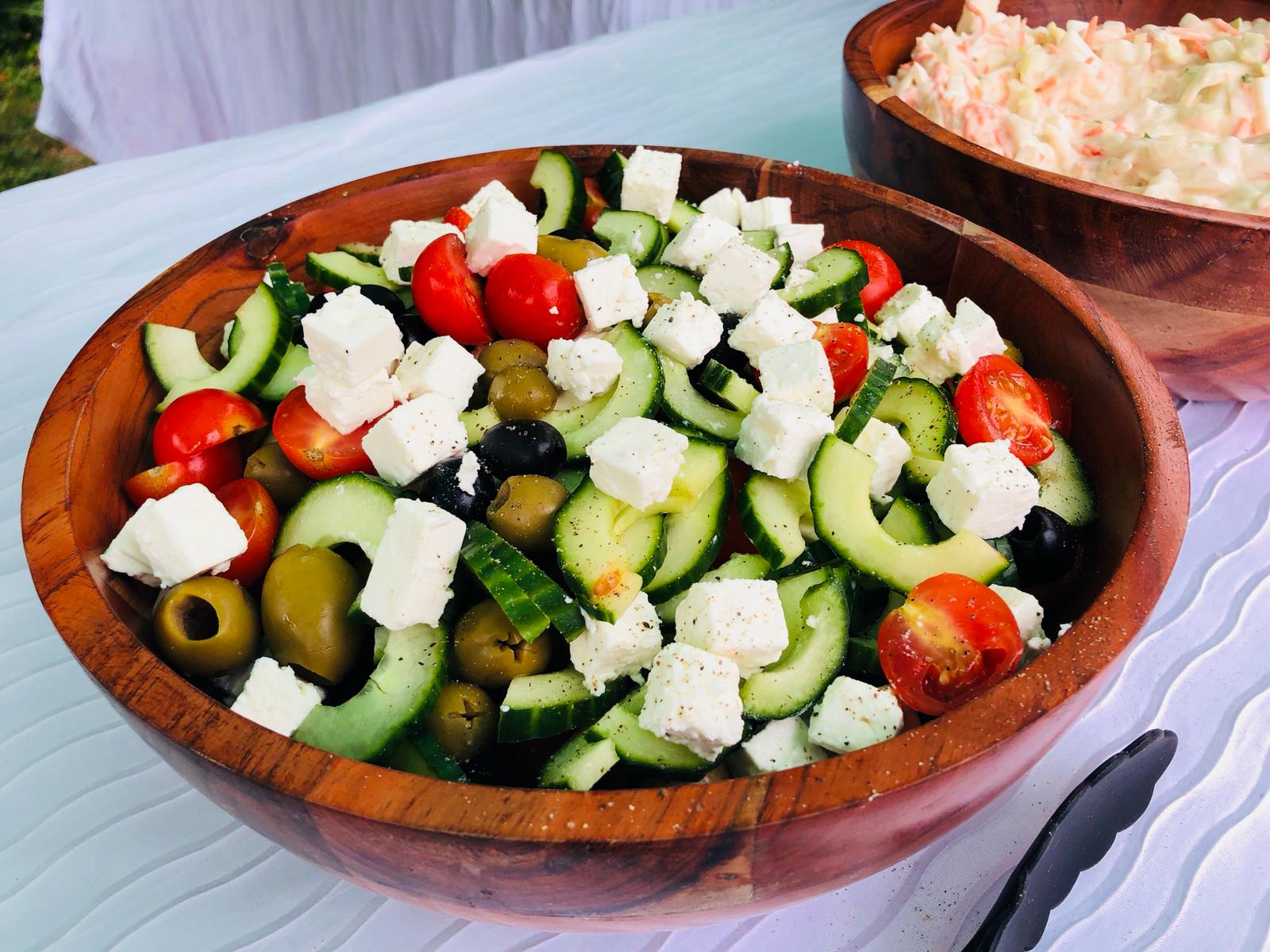 On the day of the event, the Hog Roast Chalkwell team arrived in advance to begin preparing the catering on site. We began by slow roasting the main dishes, including Cajun whole-roasted chickens, a delicious beef brisket, and a BBQ pork butt. Each dish was cooked to perfection and served with a selection of secret recipe marinades to ensure that they were packed full of flavour! As well as the main dishes, we also prepared a selection of salad dishes and sides, including crunchy coleslaw, homemade chips, seasonal salad leaves, mac and cheese, and corn cobbettes.
We served the menu on bamboo crockery and cutlery, creating the ideal level of formality for the evening. Our catering went down a treat and was the ideal way to give thanks to the staff after a hard year of work!
Are you in need of catering for a corporate event in 2021 or 2022? Hog Roast Chalkwell have over 7 different corporate menus for you to choose from, with plenty of different dishes on offer. To book your catering today, simply let us know your party size, date, and location and we can begin to plan your ideal catering menu!