As the year winds down, and we all celebrate with staff nights out and special business lunches to toast to a year of hard work, it perhaps isn't too early to be putting one eye on the new year as well. The hard work never ends, after all, so while you take a break for now make sure to come back refreshed for more in the new year, and stay refreshed thereafter with some speciality catered dining on us at Hog Roast Hockley.
Yes, Hog Roast Hockley, as well as an excellent caterer, is an excellent business partner to have at your side. We love styling up corporate events with our dining services, helping our valued business customers to close their big deals or let loose a little after a hard week. Hog Roast Hockley can help to level up your business for the new year with the very best corporate catering around. You can of course call us on a one off, but we know ourselves that these services never end up being a one off – they're just too good and tasty after all!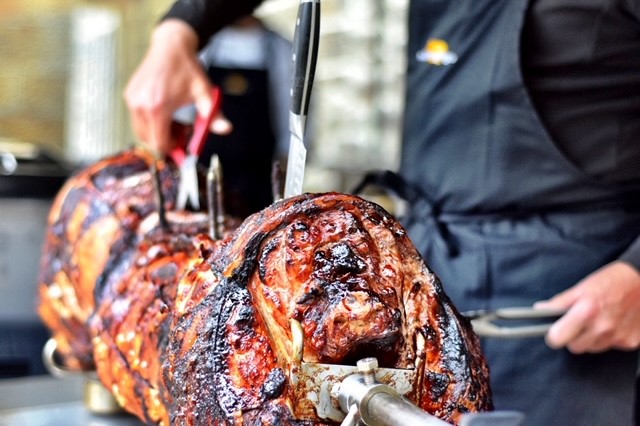 You'll be back for more, and thankfully we have a service just for exactly that. Hog Roast Hockley enjoys partnering with local businesses to meet a mutual understanding for future catering. You need catering, Hog Roast Hockley will bring it without hassle by joining our loyalty programme. By partnering up with us you'll have the benefit of prioritised service that can be called upon at shorter notice, as well as easier access to our plethora of menus and dining services. With repeat service and cooperation of course comes better service in future, since we'll always keep in mind what you like and be sure to have it ready for the next time you call.
Our business partners have been extremely complimentary of all that we do for them, remarking that our services have proven invaluable for their business overall. We make events that impress, and sometimes that can be the difference of a prospective client signing a deal or not – so why not boost your chances with Hog Roast Hockley!
Talk to our team today and let's make 2022 an exceptional one, together.