Office catering comes in many different forms, but one thing is for sure- the menu needs to be delicious and enjoyable for all. At Hog Roast Tiptree, we have a variety of different menus that are ideal forthis purpose, including our classic slow-roasted hog. When you book in for this menu, here is what you can expect from our team!
An estate agent's office in South Essex recently hosted a buffet lunch for the employees to enjoy, with help from Hog Roast Tiptree. Stanley, the office manager, contacted our catering manager Adam to discuss which menu would be ideal for the occasion, from the selection of buffets that we can provide. After looking through our catering packages, we decided that our classic hog-roast was the ideal choice, as it is incredibly versatile and can be served efficiently during a lunch break. Adam was more than happy to get involved with this event and serve a delicious meal to 45 employees.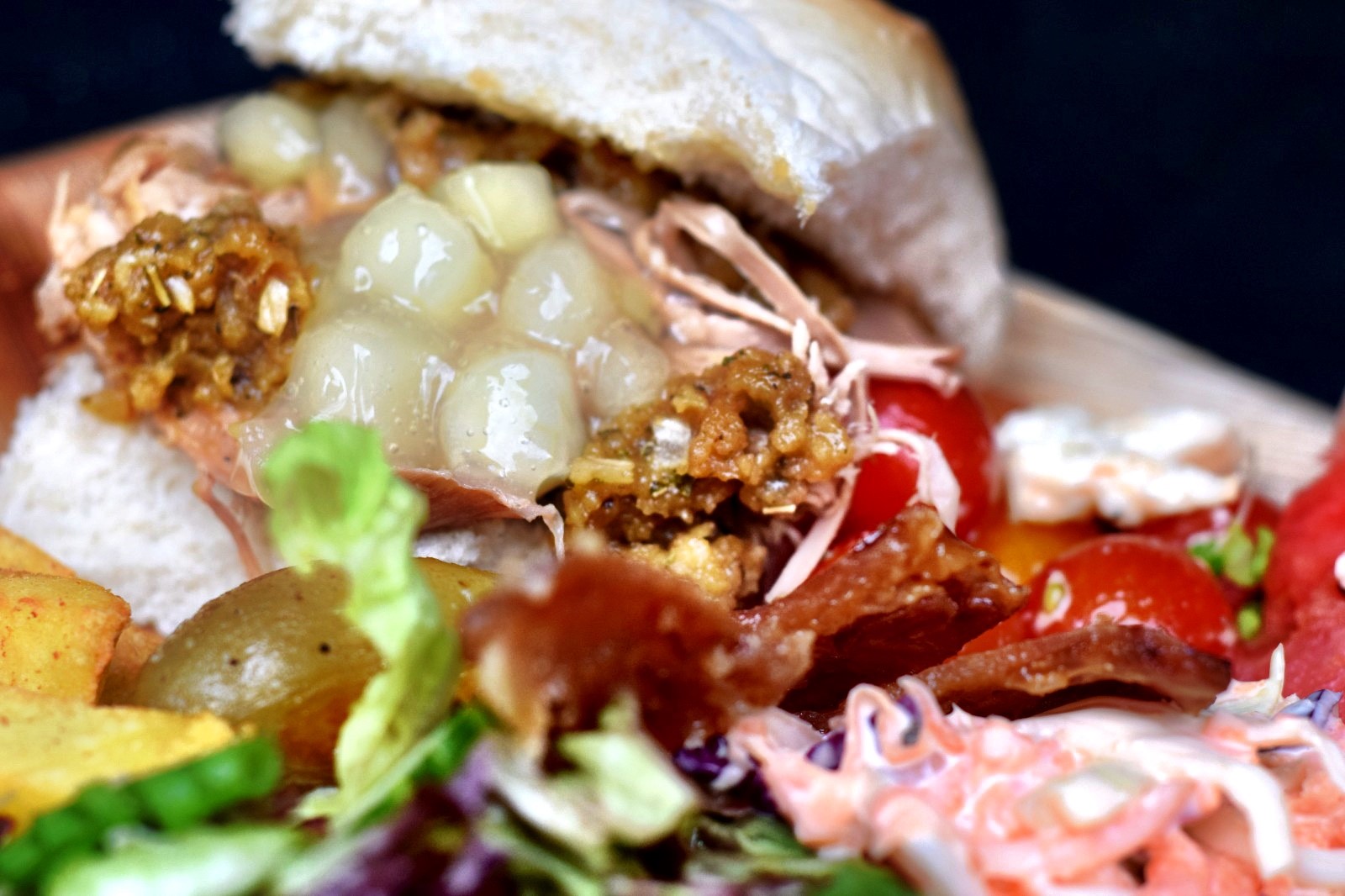 On the day of the event, the Hog Roast Tiptree arrived in the morning to prepare the catering on-site. We began by roasting the hog and ensuring that it was cooked to perfection before it was expertly carved and served in fresh bread rolls, or a gluten-free alternative. The rolls were accompanied by sage and onion stuffing, crispy crackling, and homemade applesauce, as well as a selection of side dishes. Overall, this menu created a delicious lunch for the team to enjoy and was a great contrast from the usual pre-packaged salad or sandwich. Not only did our catering feel more luxurious, but it was also tastier and more nutritious, making it the ideal lunch for work! It was great to see the staff enjoy our catering and see our meal go down so well.
Whatever style of catering you require, Hog Roast Tiptree have a menu that is ideal for you! With over 7 different catering packages to choose from, there is bound to be something that is ideal for the occasion. To find our more, simply let us know your party size, date, and location and we can get to work.