Hog Roast Barling's latest event was a very special, very hot summer wedding reception. Clients Michael and Shoba wanted their special day to have a lovely buffet for them and their 50 guests to enjoy. It was a sizzling hot day and the buffet had just as much zing and attraction as the sunshine outside.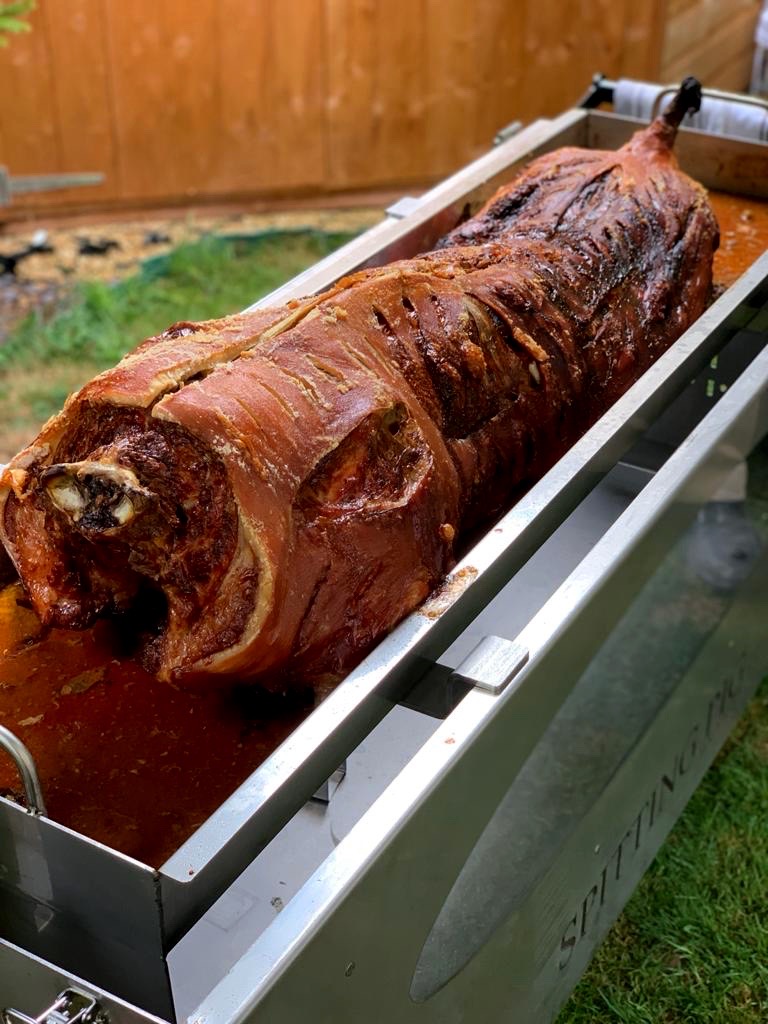 The wedding party was an informal but love filled event, and Catering Manager Adam managed to create the perfect buffet for the newlywed couple. The outdoor event allowed the Hog Roast Barling Catering Manager plenty of space to set up all the catering equipment and serving table. Adam from the team then got straight to work preparing the delicious feast for the 50 hungry guests.
The well-dressed wedding guests then arrived at the private garden at 2pm, and the food was served at 4pm. This gave Adam plenty of time to ensure the food was ready, and it gave the guests and couple plenty of time to take lots of gorgeous photos.
At 4pm on the dot the guests jumped straight into the delicious buffet. The guests had the use of Hog Roast Barling's finest china crockery and cutlery, which was part of the bespoke catering package that the clients had plumped for, for their special day. The couple had worked with the team to put together a tasty menu for their buffet, which is what Catering Manager Adam delivered on the big day.
There was a Classic Hog roast, complete with crispy crackling, homemade sage and onion stuffing and a tasty apple sauce. There was also two whole roasted Cajun spiced chickens, along with sausages. But that wasn't all! There was a large platter of fresh chips, which were a mix of normal and sweet potato. If that wasn't to the guests liking there was also tomato and mozzarella salad, coleslaw, Caesar salad, new potatoes and a whole big basket of gluten free rolls. It was a feast for all tastes and dietary requirements.
The South Essex location was beautiful, the food was fabulous and the sunny weather simply sensational. The clients and their guests had a wonderful time and were delighted with the service they had received.