Believe it or not, February isn't the only month on the calendar with a day dedicated to love. For those of you who don't know, the entire month of August is actually known as 'romance awareness month', and what better way is there to celebrate than with a slap-up meal? Plus, with Hog Roast Dagenham on hand to do all the cooking and serving on your behalf, you can thoroughly enjoy your event without having to concern yourself with timers or table settings.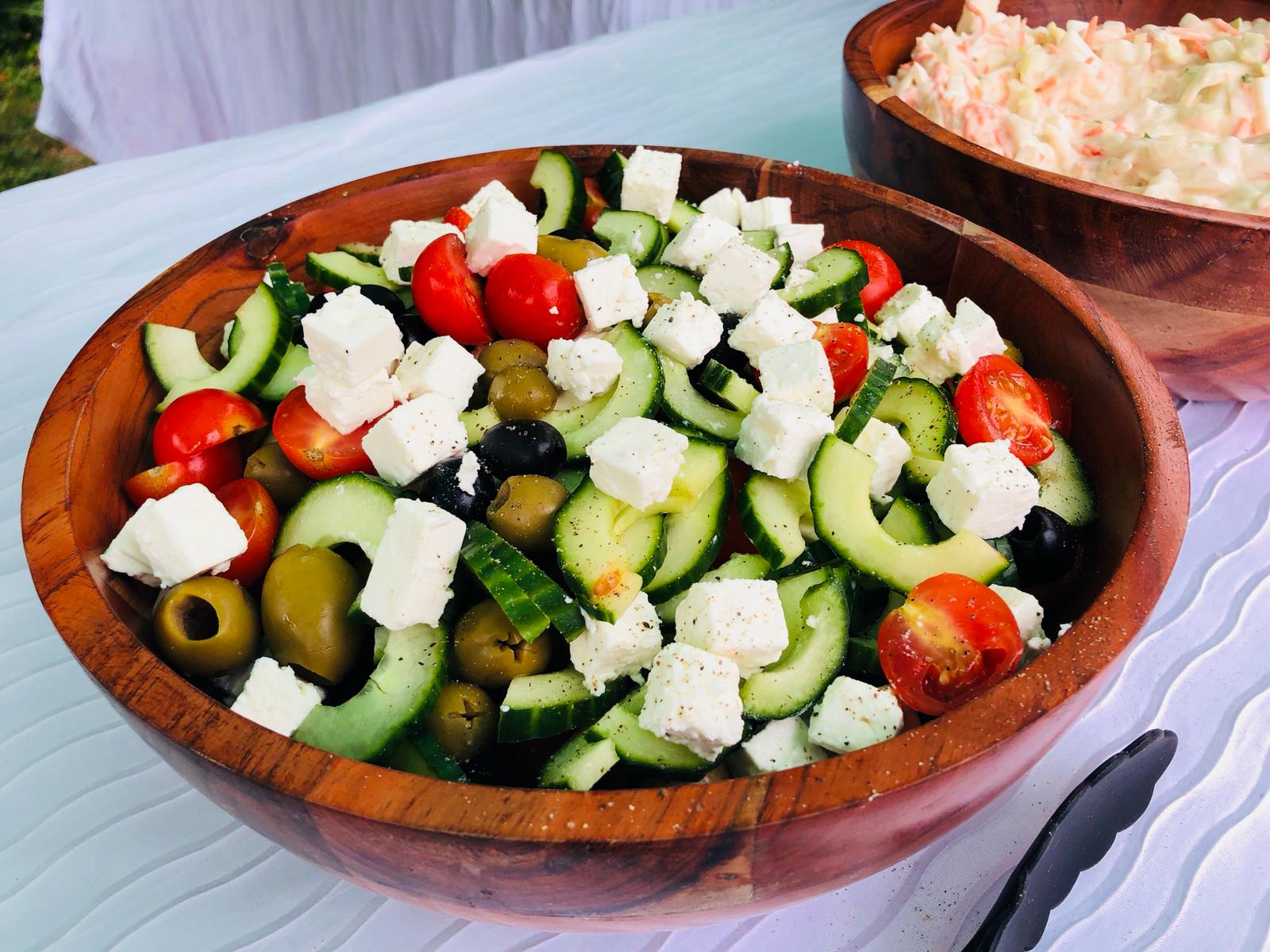 So, when hopeless romantic, Lorna first reached out to us a few weeks ago, she couldn't wait to tell us all about the event she had been piecing together. Knowing that she and her husband Gerry weren't the only pair that had been missing out on date night, Lorna had come up with a lightning bolt idea! She had decided to take matters into her own hands by planning a couple's only, night under the stars which would see her friends and family get a long-awaited evening of romance.
Hog Roast Dagenham was fully on board with the idea from the beginning and with the help of our catering manager, Lorna was able to decide on our private party menu 5 for the occasion since it features a full three-course meal with canapes to start. With the event scheduled to run into the late evening, our catering crew arrived at Lorna's home later in the day which gave them plenty of time to erect the catering gazebo and marquee as well as preparing the romantic meal.
By the time the couples arrived later in the evening, the entire garden (including the marquee) had been decorated with fairy lights and faux flowers, and tables with seating for two had been arranged sporadically throughout the makeshift venue. Hog Roast Dagenham had also finished cooking the meal which consisted of a slow-roasted pig with all the trimmings, locally sourced free-range chicken with stuffing and homemade onion gravy served with garden-fresh salad side dishes and piping hot new potatoes in herb butter.
The food was an instant hit among the guests, and as darkness fell the Hog Roast Dagenham team plated up the chocolate torte and summer pudding before discreetly tidying away all mess and leaving the lovebirds to enjoy the rest of their night.