Millions of people every year love watching Wimbledon at the end of June. But many Tennis Clubs up and down the country had a Summer Social Evening lately. Hog Roast Chigwell's local Tennis Club was no exception.
The clients hired the Hog Roast Chigwell team to cater their evening event. They wanted a delicious buffet for their 50 members. The event was semi-formal but a whole lot of fun. As such, the catering package the clients chose included the use of Hog Roast Chigwell's China crockery and silver cutlery.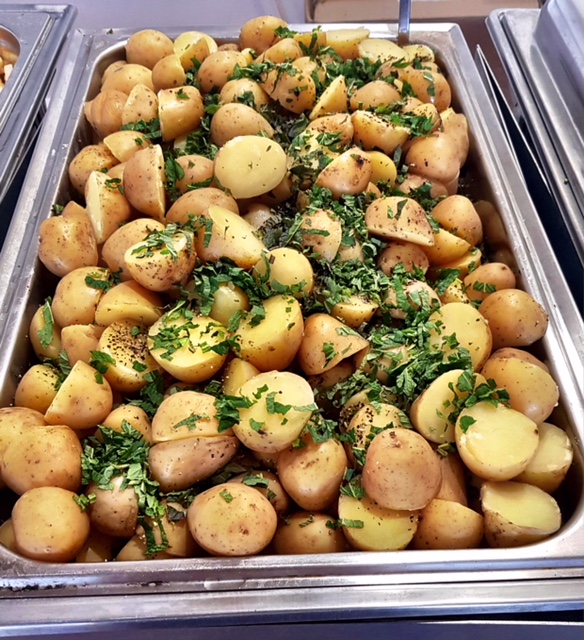 With a serving time of 7pm the Chef from the team had to arrive at the venue at 2pm. This allowed the experienced Chef plenty of time to set up the cooking equipment that would be needed in order to prepare all the dishes on the menu fresh on site in the hours leading up to the event.
The semi-formal nature of the event was reflected in the menu. The clients selected a list of dishes that were both tasty and filling; they wanted their guests to go home well fed.
The aspect of the buffet that took the longest to prepare was the slow roasted whole spring lamb, seasoned with rosemary and served with mint as well as a mustard and dill sauce. Accompanying this delicious meat at the buffet was a selection of seasonal vegetables and new potatoes roasted in rosemary and garlic. There was also a basket of soft, floured bread rolls for the guests if they wanted.
Once the guests had enjoyed the buffet the Chef discreetly tidied away. All the rubbish and waste generated through the catering element of the evening was taken off site by the team, it was then disposed of responsibly. 
The event was a massive success, the guests and clients loved their Summer Social. The clients were very pleased with the service they received and said they would be using the catering team in future and recommending them to other sports clubs for their social nights.