As the sun begins to show its face more often and rules on social gatherings start to ease, you've probably been thinking ahead to how you'd like to be spending the next few months, am I right? Well, what about a chilled-out back garden BBQ? Or an all-day-long birthday celebration? Country manor house wedding reception, perhaps? Or I know, why not go big with a quirky LARPing event or funfair-themed bash?
With great weather (hopefully!) in store for the UK this year, the choices are truly limitless – especially when Hog Roast Salcott is here to handle all your group-dining needs. So, however unique your event is, just know that you'll find everything you need right here. And we really do mean everything!
Not your average mobile catering service, at Hog Roast Salcott, we pride ourselves on offering a wealth of innovative solutions, which allows us to manage every kind of event you can think of. But unlike other services, we also provide our customers and clients with the opportunity to access our portfolio of specially-crafted cooking equipment that is made right here in our very own UK-based warehouse. What this means, is that with our guidance, you too could be cooking like one of our spit-roasting pros!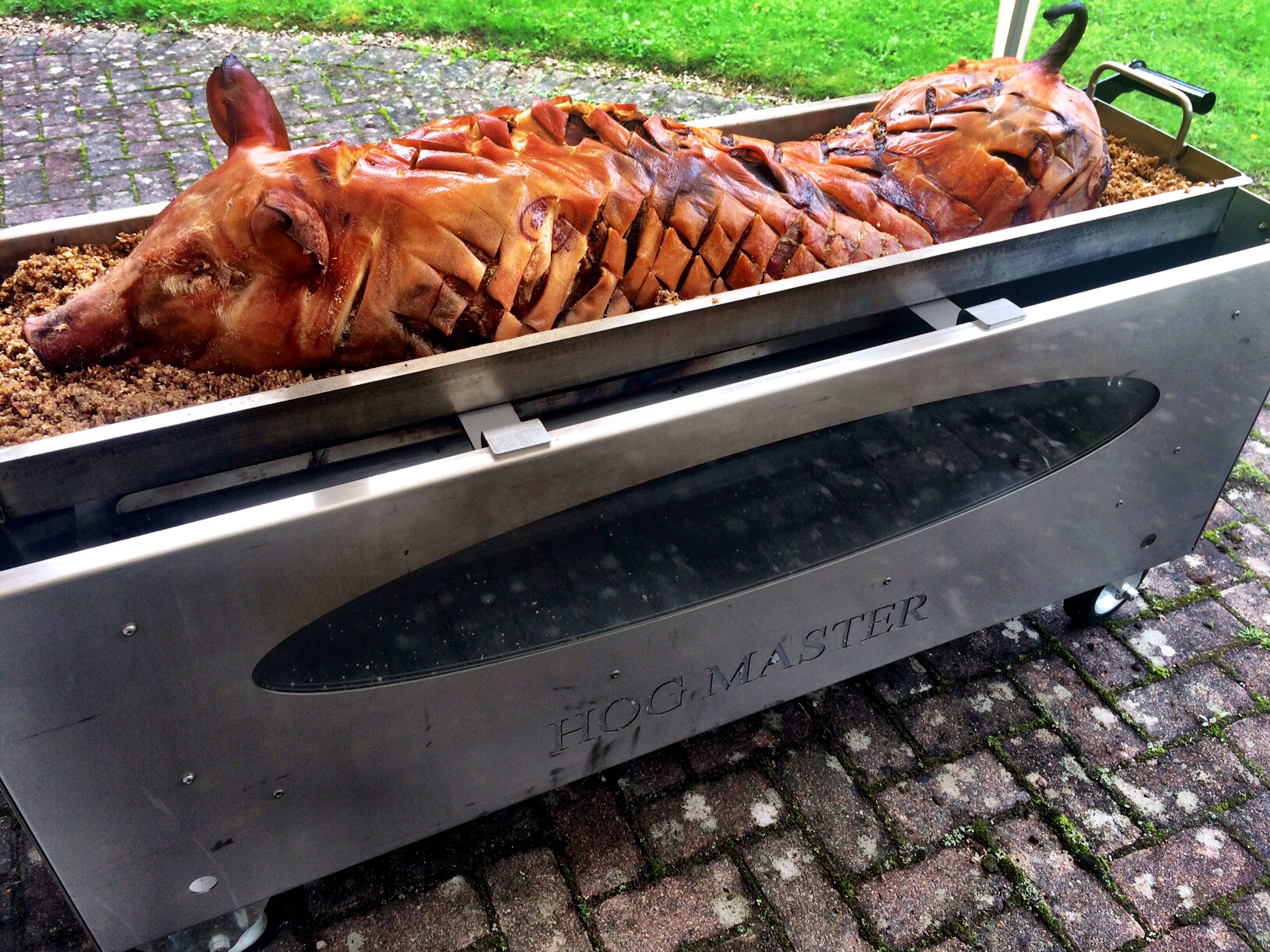 Our hire and purchase options are hugely popular, especially at this time of year when everyone is eager to get into the garden for a delicious BBQ – which our machines let you cook with ease. In fact, all of our tools are designed for easy use, and all of them can be upgraded with add-ons and special gadgets that help to make the cooking process more enjoyable. With your chosen machine, we will also include enough fresh, wholesome ingredients for you to prepare our preferred menu, along with gas canisters, dining furniture and crockery and cutlery if required.
So, if you fancy getting your hands on one of our devices, then why not get in touch with Hog Roast Salcott today? Our team will be happy to talk you through the entire process, and after receiving a quick demo you'll be ready to take on a full hog all by yourself!