When you're planning the food for a special occasion, whether it's your wedding day meal, a casual birthday party, a huge, posh corporate event or anything else that you can think of, you need to know that you're in safe hands with caterers who care about providing delicious food while also focusing on customer requirements and satisfaction. With Hog Roast Thundersley, you get all this and so much more, including heaps of choice and variety on offer so that you can ensure that everyone you invite will get to eat and enjoy homemade dishes made with fresh ingredients.
The meat that we use when catering is always high-quality and sourced locally from trusted suppliers with whom we have long-standing relationships and the other ingredients that we use are always fresh, quality products too. You really can taste the difference when superior components are used and with one of our hog roast centrepieces, we're sure that you'll be queuing up for seconds or more once you've tried it!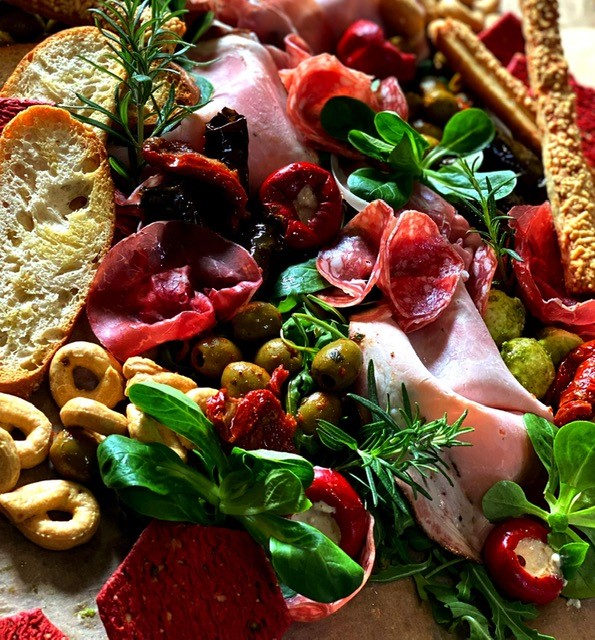 Nevertheless, if you or your guests fancy a different meat to be served, we can impress just as well with a Hog Roast Thundersley spit-roasted or barbecued option, like slow-roasted lamb, beef or poultry or a traditional barbecue feast that includes beef burgers, sausages, ribs and kebabs as well as salads and chips or fries. As well as our Barbecue, we offer several other standalone menus, which are all unique ways to feed your guests something tasty and that little bit different, like our Italian-style Alfresco, which has three courses including antipasti platters, a hog roast and desserts, or our Southern Slow Roast, with three marinated meaty mains and four hot or cold sides.
If you prefer to design your own menu from scratch, that's no problem at all, as we give our customers the flexibility and freedom to mix and match items between our own menus, and you can choose either a main by itself, a great banquet of canapés, starters, mains, sides and puddings, or anything else in-between. Whatever you're thinking of, call our friendly Hog Roast Thundersley experts and we'll help you to plan your catering with ease.