We know that your favourite haunts might be off-limits this year, but don't let Halloween ghost you. With a little help from Hog Roast Witham, you can still have an absolute scream!
Thanks to our Gourmet Delivery service, we promise that you will never have to say goodbye to our unbeatable hog roast flavours ever again. If this is your first time hearing about our newly established service, though, you'll probably want to know a little bit more about what it entails before you dive in, right?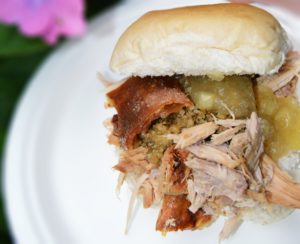 On that note, let us give you the lowdown on what you've been missing out on these past few weeks. Just imagine the freshly cooked, slow roasted pork, (or any other meat that's included on our menus) that you all know and love, served up with a collection of yummy side dishes, all of which are prepared off-site by our Hog Roast Witham team, before being delivered straight to your doorstep. This means you and your family can tuck into a professionally prepared meal in the safety of your own home. It's fast, affordable, and most importantly, delicious.
After working so hard on launching this service, we're happy to say that it has been well-received by all of our customers and clients. Many of whom, have found it to be the perfect solution to their Halloween catering woes. Like Martin for instance, who was so worried that he would have to completely abandon his plans for this year's All Hallows Eve. But fortunately for this Halloween-lover, he found Hog Roast Witham in plenty of time!
Being new to our services, Martin understandably had lots of questions to ask our customer service team before placing his order, and he was so grateful with the patience they had while answering his every query. In the end, the client decided to treat his family to a delivery of our classic hog roast menu which will include gluten-free rolls filled with fork-tender pulled pork, pieces of salted crackling and savoury onion stuffing with the addition of gluten-free rolls and a vegan option of grilled veggie kebabs with tzatziki dip and flatbreads for one of his daughter's.