The Hog Roast Harlow team had a lovely time catering for a little girl's birthday party last Saturday that her mum, Holly, had organised in secret as a big surprise.
Having missed out on being able to celebrate her little one's birthday last year because of lockdown restrictions, Holly had come up with a plan for this year that would make her daughter Nicole's 9th birthday a memorable one – but for all the right reasons, this time!
So, after scouring the government website back to front for advice and guidance on hosting an outdoor gathering, Holly sneakily sent out invites to a handful of Nicole's closest friends and a few members of the family, too, taking the total guest list to 25 people. Following that, her next task was sorting out the food for the day. But after realising that she had her hands full and no idea where to begin, Holly did the right thing and handed off the responsibility of cooking, serving and cleaning up to the professionals (that's us!).
Here at Hog Roast Harlow, we are always happy to hear from new customers. And when Holly got in touch to relay her plans for the day, she was ecstatic to discover that our catering manager, Adam, had just the menu in mind for the surprise birthday bash. One that would be guaranteed to tempt the taste buds of the children and the adult guests. This was music to Holly's ears, and so she left the catering in the capable hands of Adam while she sourced some decorations, a birthday cake and games for the party.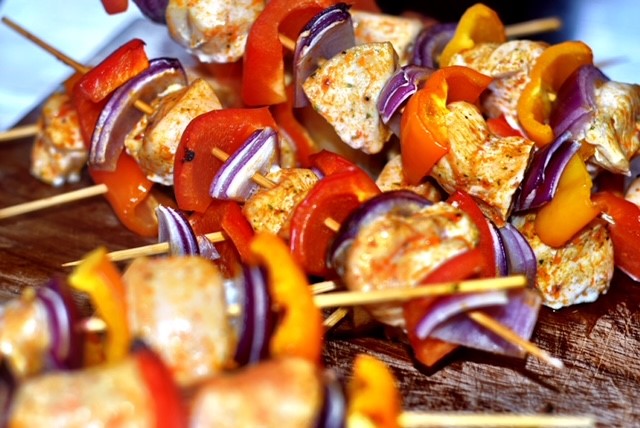 Keeping the surprise a secret for as long as possible, Nicole's dad, Harry, had taken her out for the morning before Hog Roast Harlow arrived to start on the birthday meal. So, by the time the pair returned, Adam had finished all the preparations for the day, which included setting up a cluster of socially-spaced dining tables, covered by an open-side gazebo in case of rain and, of course, a feast of gourmet hot dogs, BBQ 100% beef burgers, chicken kebabs and spareribs with mixed fries, coleslaw and mac and cheese sides.
Nicole was over the moon with the surprise her parents had planned, and she was even more ecstatic to see all of her guests and the food (which was a huge hit with everyone!).