This past weekend we celebrated our fine father's up and down the country for Father's Day. They do so much for us all year so it is only right to treat them to a special day for their own as thanks. At Hog Roast Tiptree, however, we doubt there will have been many fathers celebrated as much as 84-year-old Bernard in Tiptree! Bernie (as the family call him) had most of his extended family out to celebrate their dear father, grandfather, and recently now even great grandfather! Hog Roast Tiptree were asked to attend a surprise garden party at Bernie's house to provide the special day with some of Bernie's most favourite types of foods – proper meaty hog roasts!
We were only far too happy to oblige, and with Bernie being whisked away earlier in the day we were able to get set up outdoors in secret with the rest of the family, ready for his return. By the time Bernie arrived we were already in the midst of cooking up a fresh hog for him and he could not have been more delighted at the fine sight of our magnificent pig turning atop the Titan hog roast machine! Our Catering Manager was even gracious enough to give him a few minutes behind the grill for himself.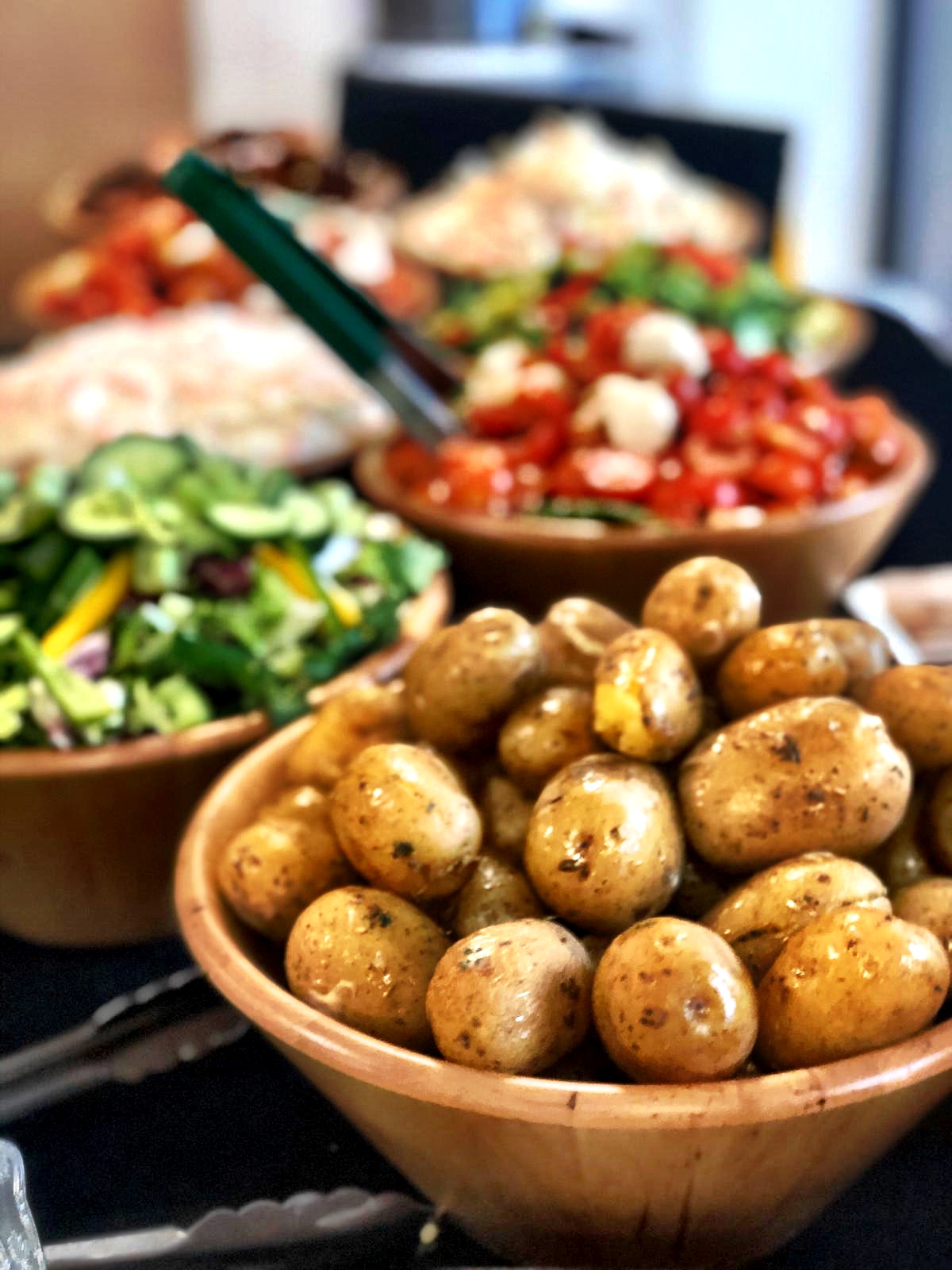 With all generations of the family in attendance we certainly had quite the feast on our hands, but Hog Roast Tiptree always delivers top quality even in high quantity. The family were treated to our typical private party Hog Roast Dining menu, meaning they had a feast of handmade gourmet burgers, BBQ pulled jackfruit rolls, fresh salads, buttered new potatoes (one of Bernie's favourites), and of course the classic free-range hog roast itself complete with sage and onion stuffing, crispy crackling and our very own apple sauce.
With a buffet style of dining and keeping everything outdoors the event was able to remain very safe throughout with proper COVID guideline adherence kept. Nothing could dampen this excellent celebration of Bernie's fatherhood and grand-fatherhood, and we hope he had just a fun a day as we at Hog Roast Tiptree did!