Hog Roast Tilbury can cater just about any kind of event or party that you may be planning and with tasty homemade food each and every time. Over the years, we've provided many different delicious dishes to satisfy various personal tastes, appetites and diets, and besides our mouthwatering hog roasts, that includes spit-roasted meats, options for vegans, vegetarians and guests with food allergies and intolerances, and a variety of additional courses in case you're thinking of having more than a main.
As well as the ability to create your very own menu, we also offer several Hog Roast Tilbury standalone menus, which we produced in order to make deciding easier for our customers, and you can adapt each one to your own requirements. With our Southern Slow Roast, Loaded Fries, Alfresco or Traditional Barbecue, you can treat the people you're inviting to something that little bit special as well as something that little bit different, and we're sure they'll all be queuing up for a second helping or more.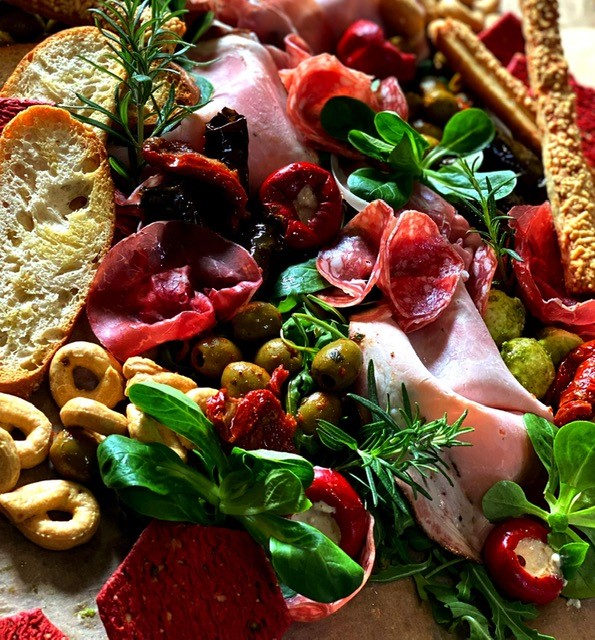 Our Southern Slow Roast is a spread of mains and sides, as you get to choose three of the former and four of the latter, so your guests have plenty of choice on the day of your special occasion. Decide on your trio of marinated meats in advance from brisket of beef, minted lamb, pork butt, spicy chickens and spare ribs, add your favourite hot or cold sides from a long list and voila – we'll wow everyone with scrumptious food to feast on. If you're hankering for some topped chips instead, try our Loaded Fries, which come with your choice of either pulled pork or brisket and a spicy or zesty slaw, then we smother with melted cheese and jalapenos. For an Italian-style twist to a three-course meal, our Alfresco is the perfect choice, where we serve antipasti platters, a hog roast with sides and then two desserts as well, while our Traditional Barbecue features grilled meats, salad, coleslaw and chips.
Whether you're after a standalone or the chance to devise your own menu from scratch, contact Hog Roast Tilbury to book in your next party or event and we'll work hard to do you proud.