Family picnics are a great way to enjoy a tasty meal while making the most of the good weather. To boost your picnic, why not enjoy a meal provided by Hog Roast Paglesham? We have a variety of menusthat are ideal for this occasion, including a selection of tasty buffets. Here's one of our most popular buffet menus!
With summer around the corner, Hog Roast Paglesham has been hired to cater for many different summer parties and meals, including barbeques and roasts. One of these was a family party for the Stevensons, organised by Simon. The party was set to take place at Simon's home, as he lives in front of a field with plenty of space for the family to roam around and enjoy the great weather. For the menu, he had hired Hog Roast Paglesham to provide a delicious barbeque for the guests to enjoy, as it includes many different options and something for guests of all ages to enjoy.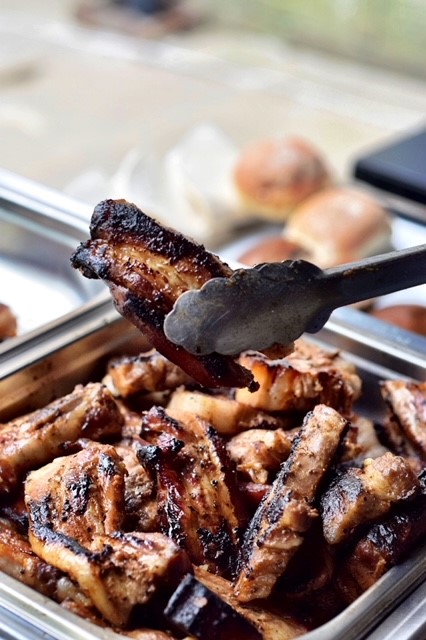 On the day of the party, the Hog Roast Paglesham team arrived at the home to prepare the catering for the 3:00pm mealtime. We began by grilling the main dishes, which included succulent sausages, juicy British beef burgers, halloumi and vegetable skewers, marinated chicken kebabs, and BBQ spareribs. The main dishes were served with fresh bread rolls and gluten-free rolls, as well as seasonal salad dishes, crunchy coleslaw, corn cobettes, and homemade chips. Overall, this created a delicious menu and had plenty for everyone to enjoy. Our catering was a wonderful addition to the afternoon and was a great way to unite the family and provide a great talking point for the occasion. The Hog Roast Paglesham team had lots of fun working and catering for a lovely family!
Whatever style of catering you require, Hog Roast Paglesham has a menu that is right for you! with over 7 different catering packages to choose from, there is bound to be something that is just right for you. To find out more, simply let us know your party size, date, and location and we can do the rest!