Are you bored with your 9 to 5 job, and feel like you're in desperate need of a change? Do you want a career where you can meet lots of interesting people on the daily; and create showstopping dishes at unforgettable events? If yes, then, look no further than Spitting Pig!
As the nation's best-rated hog roasting service, we're always on the lookout for talented individuals to help us expand our team, and right now we're looking for someone ambitious to take on Hog Roast Grays!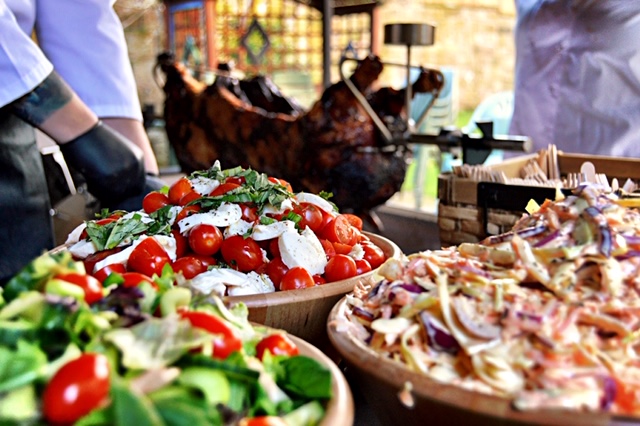 Being one of our many successful franchises here at Spitting Pig, Hog Roast Grays is part of a much bigger picture; one where we aim to bring succulent, slow-roasted hogs to every corner of the UK. But other than an eagerness to learn and an enthusiastic attitude, we don't need anything from you before you join us. So, even if you're cooking experience doesn't extend past the door of your home kitchen, then we'd still love to hear from you!
Because our doors are open to complete novices, we've put a lot of focus on our training schemes and seminars, which are designed to help our newest recruits master the art of hog roasting in as little time possible. Also, unlike many large companies, you'll find that our staff are very approachable here, and are always willing to lend a helping hand whenever you need one.
This is because we like to think of ourselves as more of a family, and as such, it's important to us that every member of our team receives the right support as and when they need it. There are several channels that you can use to ask for help and advice, and our members benefit from having access to our network of professional chefs at all times.
If you want to learn more about the opportunities Hog Roast Grays can offer you, or join us today, then simply contact Spitting Pig for more details. Our team will have you up to speed in no time at all, and before you know it, your whole life could be transformed for the better!