With spring on the way and the prospect of lockdown restrictions gradually being eased on the horizon, we are as eager as our clients to find out when events can start taking place again. It is likely that outdoor events will be the most viable option for a while when the time does come, and if you want a catering company who excels at outdoor catering for a future event, the Hog Roast Canvey Island team are it!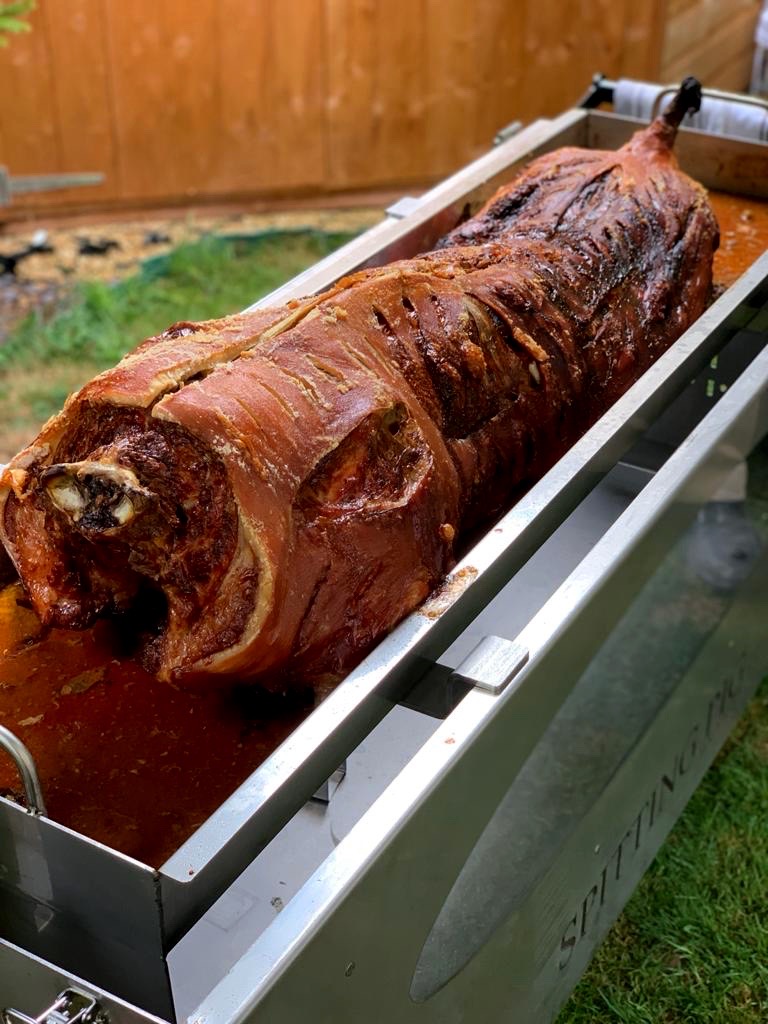 Our hog roasts are a brilliant outdoor catering option for rustic and more formal events alike. Our diners love the spectacle of us preparing our delicious pork in front of them and our highly functional, yet eye-catching hog roast machines are the ideal focal point for any event. Our catering style certainly isn't just all show though – our skilled mobile chefs freshly prepare all of our food on-site utilising the best locally sourced produce.
We are able to create fantastic feasts for any number of guests in any type of outdoor space. We are able to do this because we are totally self-sufficient when it comes to the equipment we require, and the Hog Roast Canvey Island team are a very versatile bunch who can cook up a storm in any setting! So, whether you want to get creative when choosing an outdoor setting for a future event or perhaps you feel it would be better to move what would be a traditionally indoor event outside, we will give you a great meal, all made from scratch at your venue!
Having catered for a range of events over the past year during periods when restrictions were lifted for certain times, we are experienced in providing safe, socially distanced catering services for outdoor gatherings without any necessary measures affecting the quality of our food or dampening the fun atmosphere!
Whether you would like to book us for an outdoor event for a future date or you would like more information about our outdoor dining options, a member of our team will be only too happy to help!