Business seminars allow corporations to share information about their mission, products, services, and more. They can be used to reach out to other companies within the market or to create brand awareness. Whatever the purpose of your business seminar may be, it is always a great idea to provide catering, especially if your event spans several hours. Hog Roast Thorpe Bay recently catered for a seminar in South Essex, and this is what we provided…
A technology company based in South Essex recently hosted a corporate business seminar aiming to raise awareness of their brand new product. They invited over 150 guests, including customers, CEOs, influencers, and more. The seminar included a presentation with lots of information about the product, as well as a Q&A session and feedback. To help the event run smoothly, the director of the company contacted our catering manager Adam to organise some catering for the occasion. He wanted to provide a light lunch to break up the day and keep the guests interested in the second half of the seminar. After discussing our menus, we settled on our classic Hog Roast Thorpe Bay Slow-Roasted hog menu.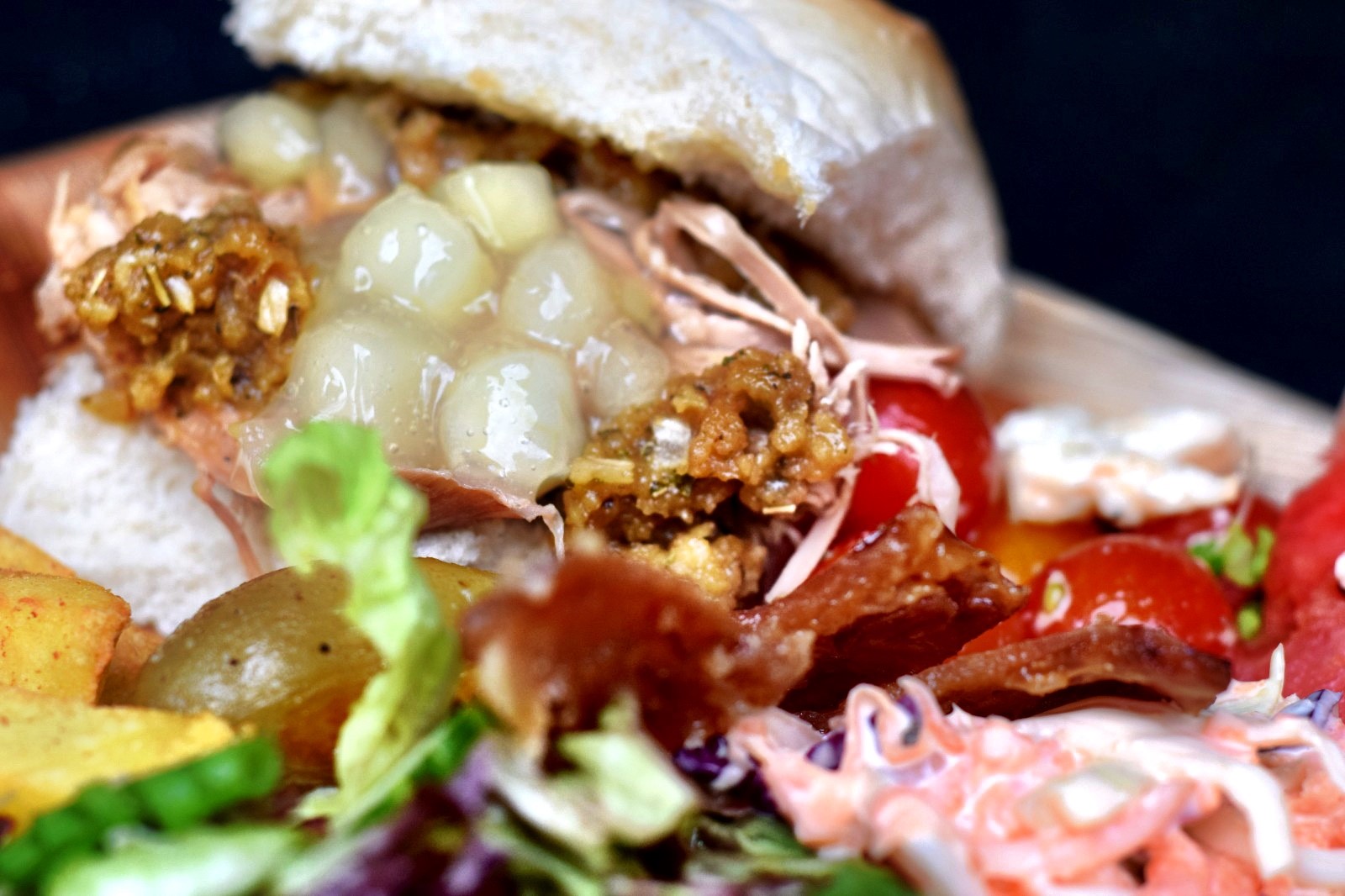 On the day of the seminar, we set up an outdoor catering station next to the seminar venue. The sun was shining and it was the perfect weather for slow-roasting and enjoying a meal in the sunshine. We prepared a delicious slow-roasted hog, accompanied by sage and onion stuffing and applesauce, as well as BBQ pulled jackfruit for vegetarian guests. The mains were served with fresh bread rolls and wraps, as well as seasonal vegetables and homemade chips. This created a delicious and balanced lunch for the guests to enjoy. Our menu was packed full of nutrients and was a far better option than a pre-packaged salad or sandwich. The menu went down a treat and was enjoyed by every guest!
Do you have a corporate event approaching? Hog Roast Thorpe Bay have over 7 different menus to choose from, with something that is ideal for any level of formality. To book in today, simply let us know your party size, date, and location and we can begin to plan your perfect menu.