If you're planning an event in South Essex or any of the immediate surrounding areas, whether it be a casual get-together or a formal gathering, then you've probably noticed that there are many catering services out there for you to choose from. So, why pick Hog Roast Hockley? Well, you're about to find out because today we're going to dive into some of the biggest reasons why you should seriously consider hiring us for your next party!
1) Punctuality Is Our Middle Name
It's not really, but having been in the catering business for long enough, Hog Roast Hockley understands what it takes to execute an event to a high standard, and a lot of it comes down to impeccable timing. We like to think we've got our timing down to fine art, but we know that unexpected circumstances can throw a spanner in the works, which is why we always make sure to arrive well before your meal is scheduled to be served. This ensures that no matter what, your meal is served exactly when you need it to be.
2) Fresh Ingredients = Delicious Food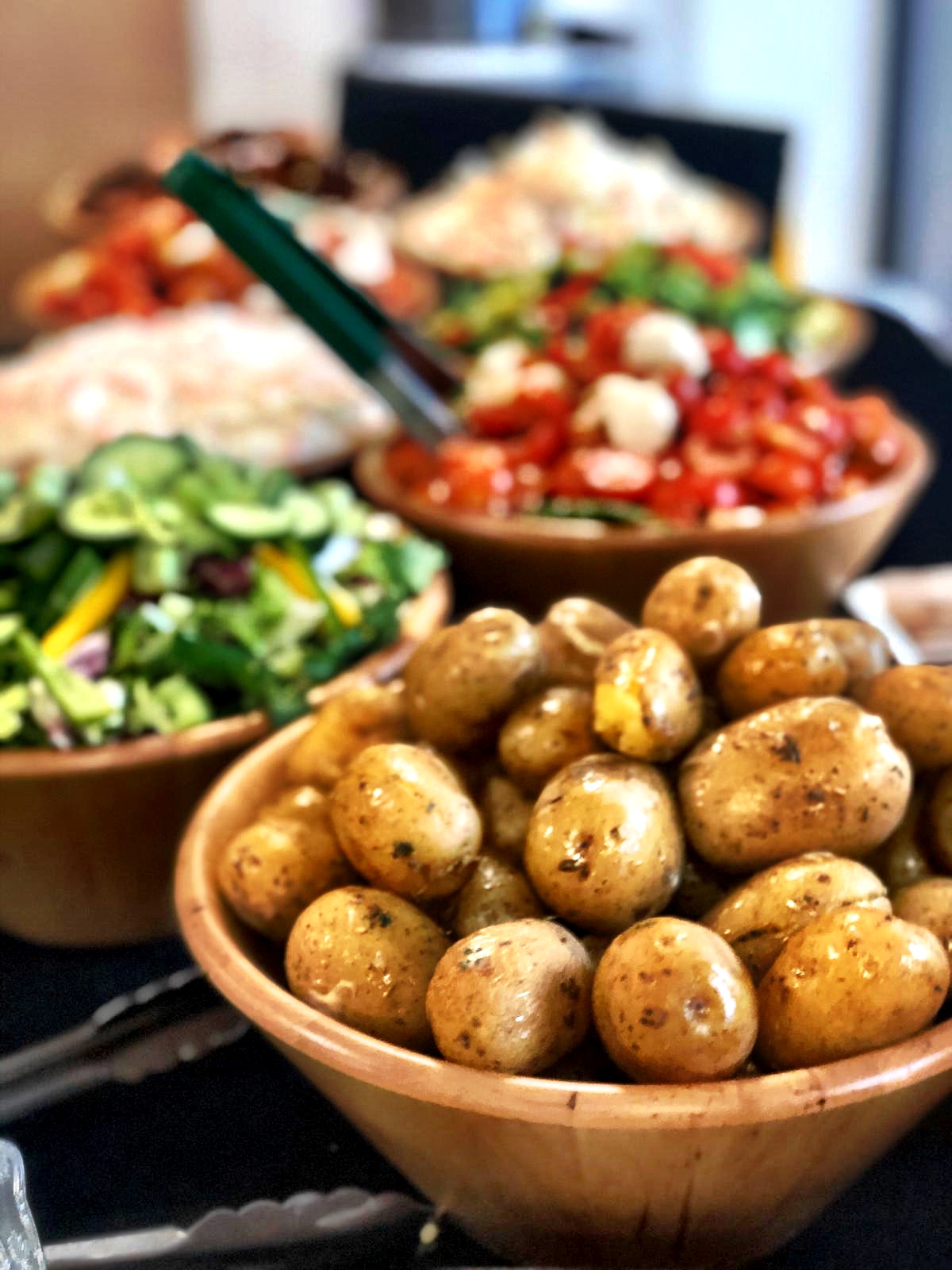 Good ingredients are the key to producing fresh and tasty meals that are bursting with flavour. That's why we go out of our way to source the finest and freshest produce from award-winning local farms and markets. We're invested in ethical, farm to table catering, meaning all of the meat products we use come from free-range backgrounds.
3) Food For Everyone
Catering for a large number of people is rarely, if ever, a walk in the park. More often than not, there's a fussy guest (or ten) to appease, veggies and vegans, those with allergies and children to cater to as well. We know that this can make your job as the host all the more stressful, but with Hog Roast Hockley on your side, you needn't worry. We have created irresistible recipes to entice every palate!
4) Service With A Smile
Not only are we absolutely certain that you will find our food delicious, but the service that comes with our hog roasts is amazing – even if we do say so ourselves! The Hog Roast Hockley team is entirely made up of friendly professionals, who will do everything in their power to ensure your event is a smashing success.