Hog Roast Billericay has more strings to our bow than you might have thought, as we don't only provide top-class catering to the masses. We also train others to cater just like us, using the best equipment, and that equipment is our own, as we make our own hog roasting machines in our northwest factory. We use these machines when catering ourselves of course, and we also hire them out and sell them to both professional chefs and domestic cooks, so if you're looking to buy one of your own, you've certainly come to the right place.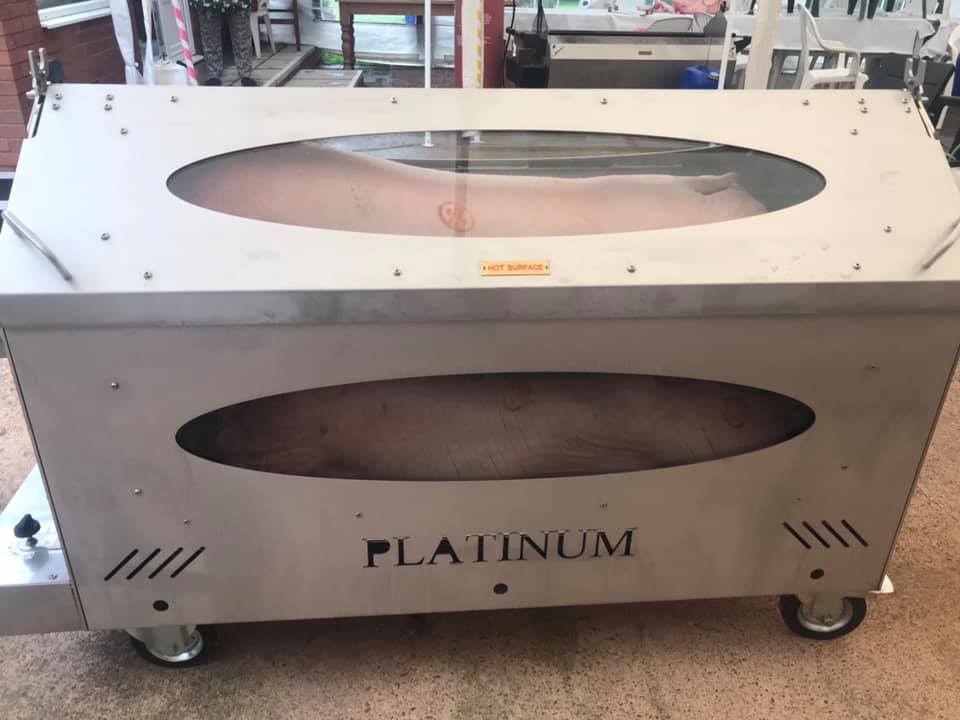 Our Hog Roast Billericay hog roasters are highly versatile, as you can use one to cook just about anything you'd cook using your kitchen oven, and that's one of the great reasons they're so popular with domestic cooks as well. You can cook your hunk of meat at the top of the machine while the inside cooks the rest of your meal, like potatoes and vegetables, or you can use it to barbecue meat with one of our attachments. We designed our lightweight, stainless steel machines to be simple to use and easily moved, so they can be taken to lots of different kinds of venues if needed, and because they are gas-powered, you don't need mains electric in order to cook up a storm using one.
If you fancy your very own, whether for your own business or to use at home, you can visit us in our factory and showroom to browse our range of both new and used machines (as well as other brands), and you don't need to book an appointment with Hog Roast Billericay to do so, as we welcome walk-ins.
One of our long-term sales customers, Brendan, came to see us earlier today, as he was thinking of adding a fourth hog roast machine to his growing collection. A busy wedding and events caterer, Brendan saw the need for our first-class equipment a few years ago and seems to add a new one every year, and sometimes he trades one of his in for a newer one instead. On this day, Brendan bought a new Platinum – the ultimate in hog roast machines – and left us with a huge smile on his face.