Hog Roast Romford really stepped up to the plate when they were commissioned by a local firm to cater for one thousand hungry workers. It was a corporate event on a big scale and the hardworking team jumped at the chance. It was by no means an easy task, and to a less experienced team it would have been a daunting project, but Hog Roast Romford was up for the job. Planning and preparation would be key to pulling off such a large scale event.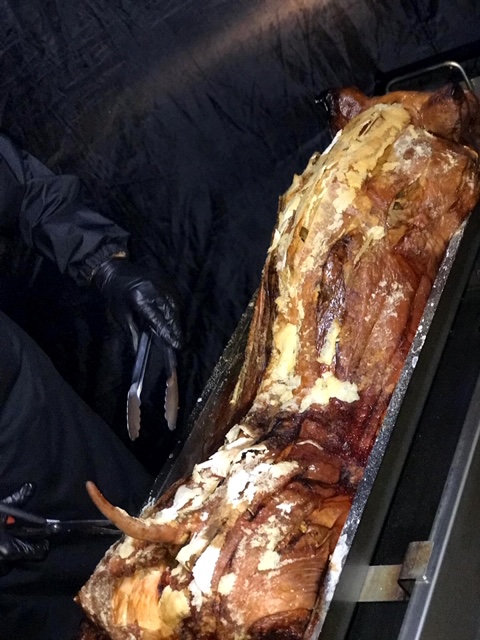 The sheer size of the event meant that a lot of planning and preparation had to be done, absolutely everything was organised well in advance. It was imperative that there was a fool-proof, perfectly timed plan so that all one thousand meals could be served in a short space of time. The clients that contacted the team had a very specific brief regarding the menu; they wanted the food to be fun, nutritious and filling. The food had to be tasty and varied, and had to have plenty of options for the many different types of dietary requirements the guests have. With determination and communication the team and clients were left totally satisfied with the bespoke menu plan for the event.
A catering event of this scale takes a whole team pulling together, Hog Roast Romford had to work together to make it work. And work it did! Every member of the team were assigned their tasks and had to stick to their individual timetables in order to make the whole event work.
At precisely one o'clock, one thousand hungry professional business men and women sat down to eat a hot lunch and the Hog Roast team were ready! The massive dining hall at the venue had been set up, from napkins to tablecloths; everything was in place in time. From perfectly sizzled slices of hog roast, to succulently steamed vegetables, the dinner put before the guests was absolutely first class. The clients and guests were all thrilled at how smoothly the whole process had been.