There's nothing out there that quite beats an autumnal food festival. Being bundled up in cosy knitwear, having burnt orange and yellow leaves crunching underfoot, and let's not forget the delicious range of flavoursome foods on offer! It's like heaven for the senses, which is why at Hog Roast Mayland, we always jump at the chance to get our food out into the community!
While this year's food festivals have been looking a little (okay, quite a lot) different from what we are used to, our team have still had a lot of fun taking part in these kinds of events. Last weekend, for instance, the Hog Roast Mayland catering crew was asked to travel a little further afield than what we usually do, for a restriction-friendly food festival that had been arranged for the public.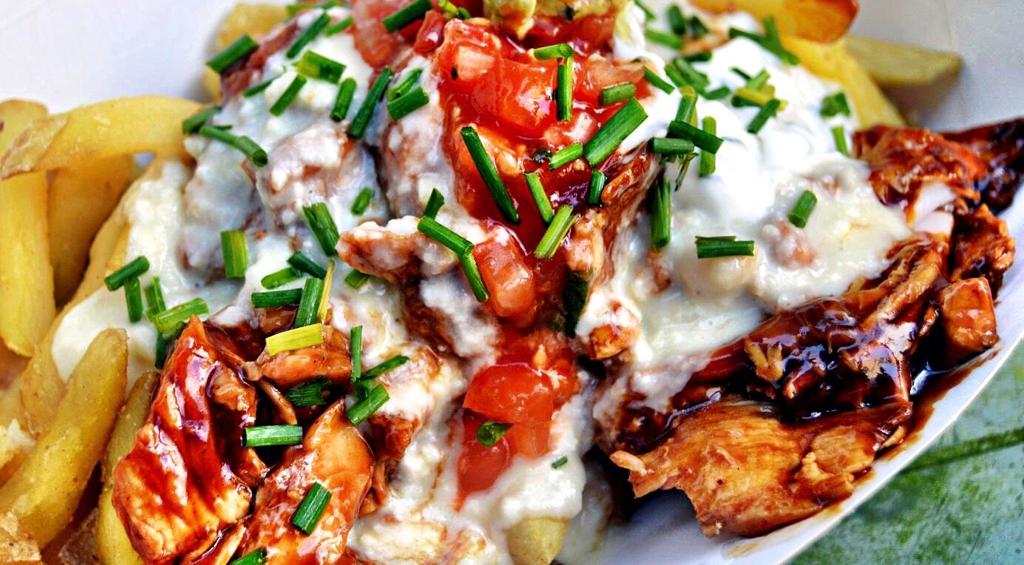 Starting the day off early (like, really early!) Hog Roast Mayland loaded up the catering van and headed off to the town centre where they promptly began setting up a stall at a safe distance from the other vendors. With our catering manager taking the lead on the cooking, our team worked quickly and efficiently to slowly cook the large pig which they first scored and rubbed down with salt to ensure the crackling would be nice and crispy – just the way our customers like it! In addition to the pig, the team also prepared platters of crunchy coleslaw, warm new potatoes roasted with rosemary and garlic, golden fries smothered in melting cheese and chopped jalapenos, and freshly tossed seasonal salad. The flavoursome spread soon began to take form and the aromatic fragrances from the feast filled the venue in hardly any time at all!
Hog Roast Mayland was one of many catering services to have a stall at the food festival, but we're excited to say the queue for our irresistible spit roasted pig just kept on growing throughout the afternoon! Everyone was desperate to try a portion of our famous meats, and some members of the public even asked for a copy of one of our business cards to take away with them for future reference.