Summer Fetes typically invoke ideas of generic boredom; everything is the same year after year. Yet at Wickford'S fete this boring image was swept away. It all started when Hog Roast Wickford was contacted a few weeks before the fated day by the event organisers. The clients event brief was that they wanted something a little more unusual for their guests to eat at this fete, rather than the usual cucumber sandwiches and cakes.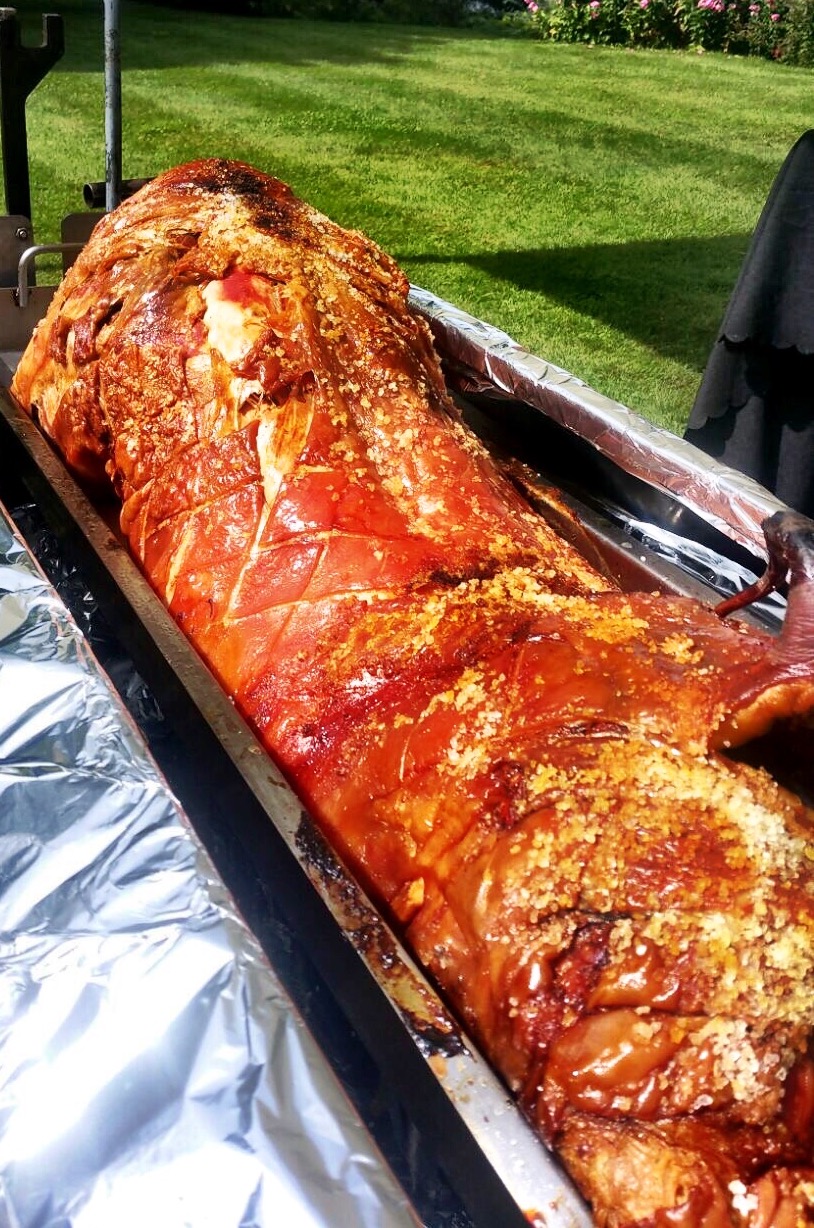 The clients jumped at the opportunity to work alongside Hog Roast Wickford, they took an active interest in helping to design and decide on a bespoke buffet style menu for their event. Everyone on the Hog Roast Wickford team were delighted with the idea and with the finalised menu, they couldn't wait for the big day to arrive!
On the day of the Fete the stall holders and event organisers were fortunate to be blessed with beautiful warm weather, there were high hopes for a big turnout. As soon as Hog Roast Wickford arrived at the outdoor venue they pitched their gazebo and got stuck in straight away. After the hog had been scored and set to sizzle away in the Hog Master Pro under the watchful gaze of the team, they turned their attention to the rest of the menu. They created a whole smorgasbord and selection of nibbles that went on to utterly delight the attendees of the Fete.
As the crowds started to descend on the lovely summery scene they were drawn to the gazebo, the alluring scent of perfectly prepared hog roast wafting on the warm air was just too good to resist. The team were rushed off their feet. The hog roast buffet was the star attraction of the catering choices at the fete that day, it kept people smiling and enjoying the summertime sunshine as they continued round the other stalls at the event. The team were helpful and kept on serving until every last morsel was eaten, it had been a long and busy day but it had been a success for all.